Driving revenues from 5G through adjacent services
---
Over the past few weeks we have been highlighting the opportunities 5G offers MVNOs to delight customers and grow revenues. We have seen how operators around the world are monetising 5G by combining 5G-enhanced service offerings with their own secret sauce, and how consumers are anticipating the improved video, gaming and extended reality experiences offered by 5G networks.
Yet the opportunities don't stop there. In this article we look at more ways MVNOs can take advantage of 5G's speed, capacity and low latency to offer new services.
Impulse purchases
MVNOs can take a creative approach to pricing structures. One example is McKinsey's concept of 'impulse purchases' of additional speed or performance. In this concept operators move away from standardised pricing structures to offer "flexible plans that allow customers to make impulse purchases to upgrade network performance when and where they so desire."
McKinsey says companies are already seeing the benefits of differentiated tariff structures. "Multiple Hong Kong telcos, for example, have increased ARPU among the highest-paying customers by 20 to 30 percent — driving an expected revenue growth of 5 percent in the next three years." According to McKinsey's analysis, seven percent of consumers would be ready to use 5G boosters and would use them an average of seven times a month if the cost was US$1 per boost. Among 18-to-24-year-olds, that figure rises to 14 percent. Overall, they estimate a 1 to 2 percent potential ARPU growth from impulse purchases.
Mobile hotspots
Tethering is another use case where MVNOs can deliver an improved experience with 5G. The greater capacity enables more devices to share the data connection, making it ideal for busy families. The UK MVNO SMARTY offers unrestricted tethering on all its 5G plans, while in the US, both Verizon and AT&T offer increasing amounts of hotspot data as part of higher priced plans.
Software bundles
We have seen how some operators bundle entertainment services in their plans. However, video on demand or gaming are not the only subscriptions service providers can offer to create value for their customers. Metro is the value-seeker brand of T-Mobile in the US. All Metro plans have access to 5G and on their higher priced plans (US$50-60 per month) customers get 100GB of cloud storage with Google One included.
Including productivity apps or storage may fit well with McKinsey's recommendation that service providers offer 'business class' plans. These plans would "guarantee users unlimited premium network performance (in terms of speed, latency, stability, and network access)" in return for a premium price. Analysis by the consultancy suggests operators "could see a potential ARPU increase of 2 to 4 percent from such plans, with 15 to 20 percent of customers willing to pay between 7.5 and 15.0 percent more for guaranteed network performance."
Retail & advertising
Research by Ericsson and Omdia shows that mobile commerce presents a huge potential market for service providers. "Service providers may only take 0.04 percent of m-commerce revenues but by 2030 that will amount to USD 2.3 billion of a USD 6.5 trillion 5G-enabled market," the report says.
The challenge is to carve out a role in the value chain. Omdia's analysis suggests providers can increase their share of revenues by "leveraging their data to provide insights into user identity and behaviour, trust, retail locations and agent networks, along with billing and payment systems". One example of a service provider doing just this is SK Telecom. SKT launched a 5G phone that uses blockchain technology to protect user identity and secure user data for online and offline mobile payments and transactions.
Omdia also estimates that service providers will take a small 2.1 percent (USD 3.7 billion) stake in the USD 175 billion digital advertising market as 80 percent of digital advertising will accrue to mobile. The analyst firm adds that "nascent services, specifically AR, offer opportunities for service providers to intermediate in advertising and m-commerce. These have already been explored by LG U+'s "U+ AR Shopping" service, which enables users to transform the content of two popular TV shopping channels into 3D AR experiences."
Nicole McCormick, Senior Principal Analyst, 5G & Broadband, Pricing & Strategy at Omdia, recently showcased another example of a service operator increasing revenues with 5G and retail at Telstra Wholesale Business Connect. Hong Kong Telecom is using 5G to deliver an AR service that gamifies elements connecting consumers and merchants. HKT now has over 150,000 registered users, who have accumulated 1.2 million retail coupons. This offering has helped HKT to deliver a HK$70 upsell for its 5G services.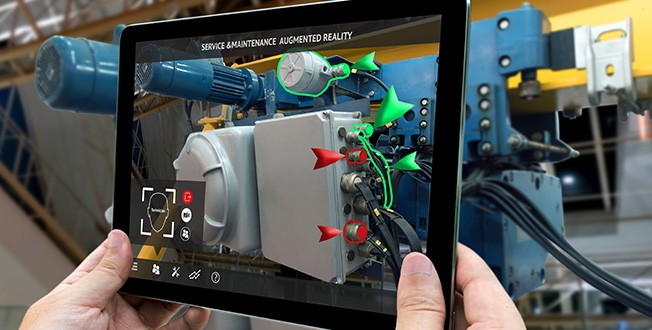 Limitless revenue possibilities
Potential use cases will continue to grow as more service providers engage with partners to sell 5G-based or 5G-enhanced experiences. In-car entertainment and connectivity is one such possibility. Omdia expects the greatest revenues in its 'adjacent category' to come from consumer spending for in-car services. These include in-vehicle Wi-Fi hotspots, passenger and driver media and entertainment, and consumer-facing car safety/security applications. The analyst firm predicts service providers could take 25 percent of a US$31 billion opportunity in this segment by 2030.
Another example is the creation of connected live experiences in sports stadia and other venues. McKinsey estimates service providers who enable spectators to view the event from multiple angles and access augmented content through personal screens or smartphones can potentially increase ARPU by 0.5 percent. The uplift may seem small on its own, but it's important to remember that operators can combine some or all of the offerings above to create significant additional value for customers and higher ARPU for their business.
There are so many opportunities for mobile operators with 5G, the challenge is choosing where to start. If you want to discuss your ideas with us, we'll help you bring your vision to reality.