Mobile media on 5G: big opportunities on small screens
---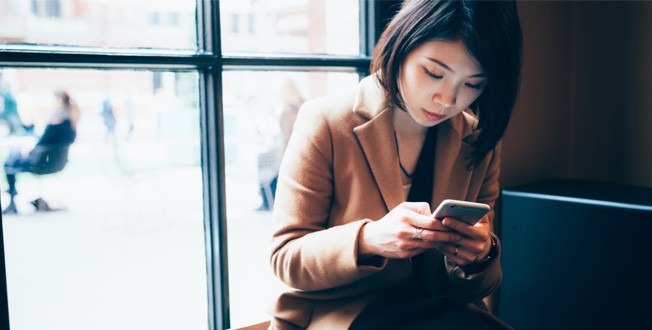 Service providers around the world are enticing customers to 5G plans by bundling 5G-enhanced media services
Australians are insatiable consumers of video on the Internet, whether that's traditional TV and subscription video on demand or social media feeds. By the end of 2021, 91.2% of Australian internet users aged 16-64 streamed TV content over the internet, while 82.7% of Australians were active on social media, an annual growth of nearly one million users. Time spent on social media increased to 1h and 57m per day, social media is now the second most popular media activity for Australians after watching television. Video may have killed the radio star but it has made a million new broadcast stars in film, TV and social media, and Australians flock to their devices to watch them.
Mobile accounts for over 45% of our daily internet time so it's no surprise then that video also continues to dominate global mobile traffic. One analyst projects global mobile video consumption will grow at a 30.4% CAGR to reach 196.5 million terabytes per month (from a total mobile data usage of 220.8 million terabytes per month) by 2026. That's nearly 90% of all data on the internet today.
5G-enhanced video ticks boxes for consumers
5G technology promises a future of high-quality video content such as UHD, 4K, 8K with high frame rates and new formats, which can deliver a much higher quality and immersive experience for end users. We are already seeing examples of these experiences in the real world. In May 2019, the dance drama The Railway to Tibet, performed at China's National Centre for the Performing Arts, was broadcast live in "4K+5G" through several channels, including the Capital Cinema, phones, and TVs. The audience experienced a new form of live broadcast which merged art with technological innovation.
Mobile video applications are clearly popular for entertainment, but they are also necessary for work and socialising as we increasingly rely on video calls for keeping in touch with family and colleagues. This combination of desirability and necessity is stimulating interest in 5G's capabilities.
Consumers see the value in 5G for all video use cases, including calls, streaming and video capture, according to research. 90% of respondents to Nokia's research valued the high-quality and uninterrupted video experiences that 5G can bring. Almost as many (84%) said they'd value 5G for enhancing video capture and streaming on the go, while 87% value 5G's performance when delivering high res video.

Give your customers fast 5G data connections for exceptional streaming experiences with Telstra Wholesale's typical download speeds of 10-250Mbps in 5G coverage areas and on 5G devices.
The scale of the revenue opportunity
Given the importance consumers place on video experiences, analysts consider enhanced video one of the most compelling drivers for 5G among consumers. It also provides an exciting revenue opportunity for mobile service providers.
Omdia and Ericsson predict enhanced video will account for 30 percent of the USD 131 billion global total direct digital services generated for service providers globally between 2019 and 2030. Live sports streaming alone will account for two percent of digital service revenues for service providers. On average, one-third of consumers considering taking up 5G will continue to spend on core digital services, including video on-demand streaming subscriptions, high-fidelity music and live sport streaming services. This is a large market waiting to be served.
The question, as ever, is how MVNOs can derive and retain revenue rather than see it all flow to OTT content providers.
Monetisation strategies and global examples
According to Omdia and Ericsson, service providers should rethink pricing models to put content and service benefits at the centre of their 5G price plans.
"There is an opportunity to drive ARPU uplift by pricing for speed, and other network characteristics like latency in the long run, but digital services centric pricing models offer the best opportunities to create 5G differentiation," the analyst firm advises. "Taking a proactive approach, by exploring and bundling relevant core and adjacent consumer digital services running on the back of mobile data connectivity, offers the best opportunities for service providers."
Service providers around the world are taking Omdia's advice and content partnerships are increasing in frequency and popularity. In the US, Verizon's high priced 5G plans come with included subscriptions for Disney+ and Discovery Plus. Verizon's premier service (US$90 per month) also includes HD streaming.
There's a similar pattern in the UK. EE for example includes a choice of perks in its plans, including Apple TV+ and BT Sport Ultimate. Vodafone gives customers the choice of a 24 month subscription to either Amazon Prime, YouTube Premium or Spotify. O2 offers three months of Disney+ free.
Some service providers are also becoming service creators, developing and offering own-brand services. "This strategy has underpinned significant moves by service providers in South Korea, Japan and other Asian markets," says Omdia. Another example is AT&T's acquisition of Time Warner to create a vertically integrated business owning both content and distribution.
Of course, these are MNOs using their scale and financial resources to forge agreements with content providers or even acquire major content producers outright.
However, there are also examples of MVNOs adopting the same playbook.
GiffGaff in the UK offers a six month subscription to Disney+ when users buy a specific handset. VOXI is another example from the UK, but it has taken a different tack to enticing customers through video. VOXI brands itself as 'the network with endless social media'. All VOXI's plans are 5G ready and include unlimited use of social media apps without eating into data allowances. Higher value plans also include 'endless video' so users can stream from TikTok, YouTube, Prime Video and Netflix without using their data allowances.
Winning with content fit for the audience
The demand for high-quality video capture, streaming and calling will grow as consumers use more video, more often, in more ways. Yet the first step in realising the value of the video opportunity is understanding what consumers want from their 5G-enhanced media services. Consumer interests will vary from live sports, to social media or cultural events offering innumerable opportunities for MVNOs to carve out a niche and grow their business.