Why QR codes and eSIM are a perfect match for MVNOs
---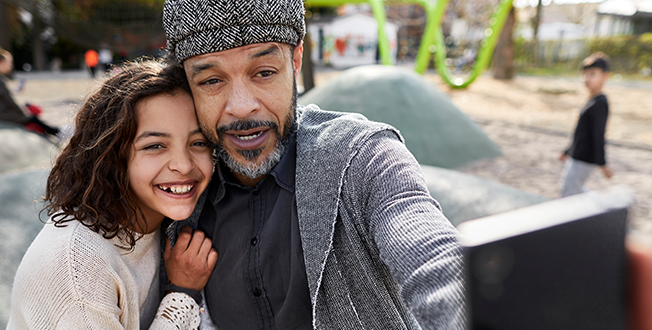 Friction is the enemy of a good customer experience.
And poor or frustrating customer experiences, particularly when it comes to finding information or signing up for products, reduces sales.
This is where the humble QR (quick recognition) code comes in. First developed in the mid-90s to improve the efficiency of manufacturing processes, the QR code has lasted so long because it offers quick, easy and cost-effective way to direct people (or devices) to online information from physical environments.
The ubiquity of smartphones has also contributed to the utility of QR codes. Now it's as easy as launching the camera app and the QR code will take you to the right content, whether that's a venue check-in, event registration or special offer.

Why QR codes can be a powerful tool for business growth
A better customer experience in the conversion stage is an important benefit of QR codes. However, QR codes can also help MVNOs engage with potential customers earlier in the sales cycle.
The rise of mobile has changed research and buying behaviour among consumers. Research from Google found that "when a question or need arises, our phones are far and away our most trusted resource, with 96% of people using a smartphone to get things done."
Mobile searches are also more likely to lead to action: 92% of those who searched on their phone made a related purchase and 70% of mobile searches lead to online action within an hour.
One of the reasons for this shift is that our time online has fragmented. We no longer only have predictable daily online sessions (such as lunch breaks at work). Instead, there are thousands of micro-moments throughout the day when we seek to learn, discover, or buy something. According to Google, these micro-moments are "intent-rich moments when decisions are made and preferences shaped. In these moments, consumers' expectations are higher than ever."
This demand for immediacy can work in MVNOs' favour. Smart MVNO marketers can deploy QR codes in contexts to help compress the gap between awareness, consideration, purchase and delivery, and enable consumers to act on their moment of need.

How eSIM and QR codes work together to capture opportunities
The power of the 'moment of need' is clear. Almost 70% of consumers agree that the quality, timing, or relevance of a company's message influences their perception of a brand. It's the reason we see free SIM cards at airports. Now imagine now being able to make a SIM card purchase opportunity available wherever you can place a 2D image.
eSIM can enable MVNOs to do just that.
A retailer MVNO could place QR codes in their catalogue. Or an MVNO who focuses on the value-seeker segment with competitive packages could place a QR code on adverts appearing on search and price comparison sites. Billboards, magazines, coasters or bar mats; QR codes can make the sales process more flexible and dynamic.
MVNOs can also use QR codes as part of a holistic strategy to enhance their differentiation. For example, if an MVNO sponsors an event or a sports club, they could promote special offers tailored not just to their target segment, but with the additional context of time and place that would make the offer resonate even more powerfully.
The QR code will take the customer to a sign-up page and they can start to use the new mobile service within minutes, as opposed to waiting for a new SIM card to arrive in the post or obtaining one from a store.
In these scenarios, eSIM technology means MVNOs don't just drive awareness, they enable consumers to act on their interest in the moment with a frictionless experience whether they are at home, at work, at a leisure activity or anywhere in between.
In our new world of mobile micro moments, QR codes and eSIM technology can offer MVNOs a host of new opportunities. If you are interested in discovering what eSIM can do for your business, contact your account team today.