The cloud's redundancy makes it an enabler for digital transformation
---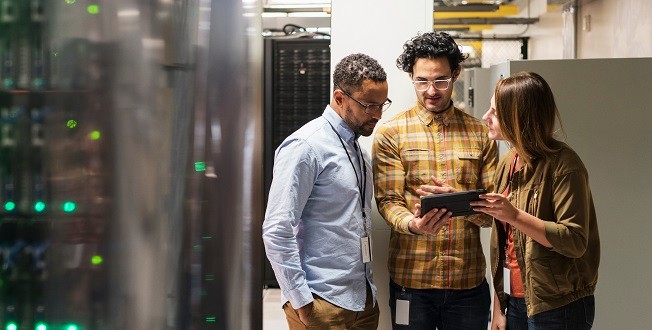 Technology journalist David Braue investigates why redundancy is the next critical need for your customers' businesses.

Not every business needs to worry about exposure to hurricanes or earthquakes, but that doesn't mean executives can afford to be any less vigilant about ensuring the continuing operation of their business. And while cloud services have long proved their value in enabling rapid access to transformational technologies, many businesses are warming to the cloud's potential role in improving overall business availability and resilience.

Resilience is crucial for any business, and is even more so when core applications and infrastructure are handed to third parties outside of the company's direct control. This lack of control has understandably left many executives concerned about shifting to the cloud too quickly, but those that have taken the plunge are rapidly finding much to love about the intrinsically redundant design of contemporary cloud services.

"Better telecommunications lies at the core of the cloud-transformation value proposition"

Paul Gibbs, director of regional security with DXC.Technology, has seen first-hand how quickly demonstrated business resilience can warm business executives to the cloud's capabilities. During a recent project with a non-government organisation with operations in many remote countries, Gibbs and his team needed to deliver reliable, scalable infrastructure that could continue functioning even if a particular region was taken offline.

Although the organisation had its own ageing IT infrastructure, DXC convinced it to shift onto an Amazon Web Services (AWS) cloud based on the portability of virtual application services within that environment. Knowing that their entire infrastructure could be easily ported between AWS nodes anywhere in the world, executives were comfortable that the cloud environment would provide better redundancy than its own services.

"They needed to make sure they could run as well in remote countries as they could in Australia," Gibbs explains. "We were able to demonstrate that by having their whole infrastructure as code, that code could be stood up in another regional cloud in a fraction of the time. They were able to go back to regulators knowing it would operate continually and provide the redundancy they needed."

Selling the board
Every information executive and cloud service provider (CSP) can relate stories of selling the benefits of cloud architectures to executives whose fundamentally risk-averse jobs require them to take claims about technological capability with a grain of salt.

This risk adversity can be both a frustration for change-hungry IT executives, and an invaluable grounder for those enamoured with the possibilities of digital transformation. That transformation must be grounded in business reality – and that raises the bar for IT executives by forcing them to carefully plan and execute cloud migrations.

"Organisations that do not have a high-level cloud strategy driven by their business strategy will significantly increase their risk of failure and wasted investment," Gartner vice president and fellow David Cearley wrote in a recent Gartner publication about cloud strategy leadership.

Executives will find the best results, Gartner advises, by breaking their cloud strategy into four types – cloud-enabling, cloud-inspired, pure cloud, and cloud-enhanced – and staggering the transformation so that the benefits of the new cloud platform can be incrementally demonstrated to business leaders.

Improved business resiliency is a great way to improve cloud's cachet with the board, notes DXC's Gibbs: "by demonstrating that you have that issue covered and can recover quickly, they will see that you have improved the way their business operates. This resilience gives comfort to decision makers because they have fewer points of failure to worry about."

Redundancy-as-a-Service
By selling the redundancy capabilities of cloud services to the board from the early stages of a digital transformation, CSPs can proactively frame what is likely to become a long-term discussion about business transformation and modernisation.

As the transformation progresses, leveraging the cloud's design will allow that redundancy to be extended across the business – paving the way for initiatives such as broader business expansion that is free of the technological limitations of internal data centres.
"Some of the standards being held to cloud organisations would clearly surpass many organisations' own data centre operations," says Gibbs.

|Better telecommunications lies at the core of the cloud-transformation value proposition: rather than having to build proprietary links to far-flung places, CSPs can leverage Telstra Wholesale data services like Cloud Access, which provides high-reliability, high-capacity connections between customer data centres and commercial cloud services.

This approach allows the cloud-hosted infrastructure to function seamlessly as a part of the company's overall infrastructure, while bolstering its services with the inherent reliability of cloud architectures. By utilising direct cloud-connection services to strengthen their overall proposition, CSPs can position themselves as core enablers of their clients' digital transformation and migration to the cloud.