Run rings around the competition with Dark Fibre POI Ring offering and more routes from Telstra InfraCo
---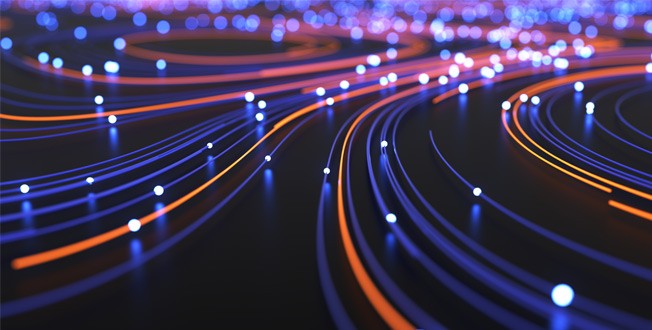 Six months after launching its Dark Fibre solution, Telstra InfraCo is bringing substantial improvements to the offering, helping to meet customer demands for fast, flexible, and customisable fibre services. The latest release offers customers ready-made ring topologies for connecting dark fibre Points of Interconnect (POI) customers and expands its footprint of predefined routes by 25 per cent.
Bringing the benefits of POI rings to dark fibre
Ring topologies have several advantages to a hub and spoke model. The most important is the built-in resilience. If there is an interruption to one route, traffic can be switched to the alternative route to avoid disruption. Network operators can also reduce hardware costs because of the shorter links and the ability to cover multiple locations with the same equipment, instead of having transmission equipment in each site.
Total control combined with the benefits of going with Telstra
With this latest enhancement to Dark Fibre, you can take advantage of off-the-shelf rings in more key routes. All the feasibility work is complete, enabling us to offer you quick quotes and get you started faster.
You still can customise your solution to fit your business needs, drawing on the wider Telstra Wholesale portfolio where you want. The interdependent relationship between nbn POIs and Telstra exchanges enables us to provide solutions to you more efficiently. We can work with you to add other products and services, such as lit fibre, to help you create solutions that help drive your success.
Proven high performance fibre
Offer your customers great performance with paths designed to reduce latency. The new dark fibre nbn POI rings are part of the same network which powers Telstra, backed with the same trusted service and sales experts.
You can offer your customers and end users peace of mind and network stability thanks to in-built redundancy and geographical diversity where possible, that comes as part of the ring structure design. The network topology by its very nature provides a fallback path for your services.
Furthermore, Dark Fibre gives you control over your capacity. You can scale bandwidth by upgrading or downgrading your active equipment to support customers' needs as they change in the future.
Grow your network over time
Telstra InfraCo's continually expanding list of routes means you can grow your own network in line with your business strategy. The rings reach 84 metro POIs of the 121 nbn POIs across 6 capital cities, up from 78 when Telstra InfraCo Dark Fibre was launched six months ago. You have the flexibility to focus on one state or all states and grow your business at your pace.
Convenience and efficiency
Telstra InfraCo Dark Fibre helps you optimise costs and reduce the burden of service management. The ring topology reduces the lengths of each fibre path, which in turn reduces transmission equipment costs. You can take advantage of discounts applied for multiple route orders to make it a cost-effective solution, and if you purchase multiple solutions from us such as lit fibre, you'll have fewer touch points for provisioning and incident management.
A growing footprint
In addition to the nbn POI ring topologies, Telstra InfraCo is expanding its predefined list of dark fibre routes by 25 per cent to meet demand for more routes from data centres to POIs.
The launch of nbn POI rings and the growing list of predefined routes are just two more examples of how Telstra InfraCo is opening Telstra's infrastructure to help you drive your business growth. Telstra InfraCo is committed to improving and extending dark fibre, with an extensive roadmap geared to better serve your needs. Stay tuned for more developments as in this exciting journey.
For more information on Telstra InfraCo Dark Fibre, visit our dedicated Telstra InfraCo Dark Fibre product page.