Tapping into the vast potential of consumer IoT with eSIM
---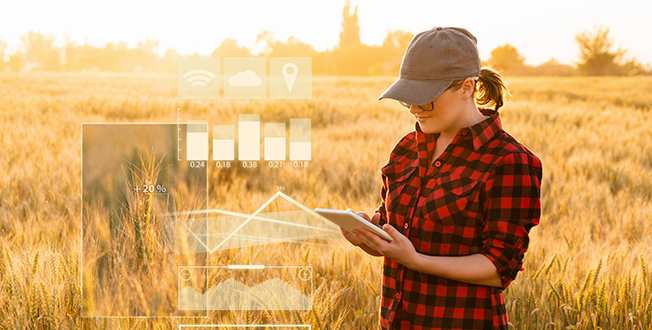 Two decades ago LG launched the first connected fridge. While this particular product was perhaps ahead of its time, the Internet of Things has been growing in size and capability. Analysts now predict there will be between 24 and 80 billion IoT devices1 in operation by 2025 – it depends what kind of applications and use cases you're going to target. One thing is clear: connectivity is becoming a standard feature of most new technologies and asset classes, whether they are industrial sensors or the not-so-humble smart fridge. Within this number, consumer IoT is becoming a significant market in its own right, offering new revenue streams and business models for innovative MVNOs.
There is a diverse range of devices powering the growth of the consumer IoT market. It includes high end smartwatches from the likes of Apple and connected watches for kids designed to give parents peace of mind. There are also home security cameras, which come with cellular connection because of its reliability and simple connectivity method. Then there are trackers of nearly every size and type possible, from smart tags for wallets and keys to connected dog collars.
eSIM as the enabler
eSIM is playing a key role in enabling the growth of consumer IoT. Partly this is down to form factor. Devices can be smaller as they no longer have to cater for a removable card, and this opens up a world of opportunity for wearables in particular. eSIM also offers a range of benefits for device manufacturers, MVNOs and consumers as Dave Williams, Business Director GEO Pacific, G+D explains.
eSIM offers flexibility for OEMs (original equipment manufacturers), much easier management for service providers and a seamless onboarding experience for users. For manufacturers, eSIM means they have more freedom in device design thanks to the saved space and improved waterproofing possibilities. eSIM also enables OEMs to avoid the logistical challenges of configuring physical SIM cards across markets and geographies. For IoT applications, such as those using asset trackers, cars, CCTV cameras, healthcare devices, security alarms and smart meters, matching up a specifically configured SIM card with the device it is configured for is often a nightmare for the product manufacturers involved. Using eSIM enables connection on demand, with one SKU for global deployment."
The consumer eSIM implementation also allows manufacturers to avoid a barrier to providing cellular connectivity. By equipping devices with eSIM and having a simple activation process, OEMs do not have to negotiate relationships with carriers and instead leave the choice to their end customers.
Making it easy to connect
The above advantages are helping to drive supply-side growth in the market. Yet there has to be demand too. In the consumer space, technology must be easy and enjoyable to use if it is to succeed and this is where eSIM has a distinct advantage over WiFi.

"We believe the most convenient use case for assigning a device to a carrier contract at the point of sale is what we call 'Power on and connect'," Dave says.
"This is when the user simply switches on the device and it detects and downloads the eSIM, connecting to your network without any user interaction. It's a seamless experience, which is perfect for consumer IoT devices such as wearables or sensors that may have limited interfaces."
Deutsche Telekom, one of Germany's leading network operators and a leading proponent of eSIM, estimates that on average people in developed markets will have 10 devices in their possession. With smartphones, laptops, automobiles, fitness armbands, and watches all online, they have to be easy to activate, manage, and handle. And that is what the eSIM makes possible.
New opportunities
Whether it's monitoring your home and switching devices on and off remotely, translating languages on the fly through connected earbuds, or gaining granular athletic performance data through connected fitness gear, the combination of seamless user experience and the exciting possibilities coming from new devices which eSIM enables will truly transform the consumer IoT market.
And with that comes the possibility to create new revenue streams. For example, some eReaders come with free cellular connectivity and regular book updates. The vendor's revenue is generated by eBook sales rather than the connectivity service. Returning once again to fridges, connected home appliances have the potential to change the way consumers purchase goods such as groceries and household staples. If smart fridges help to automate food shopping, they may become the platform for groceries-as-a-service where consumers don't pay for the fridge upfront and instead commit to receiving their weekly shopping on a subscription basis. Such a model could redefine who owns the relationship with the customer and transform the grocery market.
By rethinking their traditional business models, MVNOs can open up a world of opportunities, all thanks to a tiny piece of silicon. Find out more about eSIM from Telstra Wholesale.