MVNOs level up with 5G for mobile gamers
---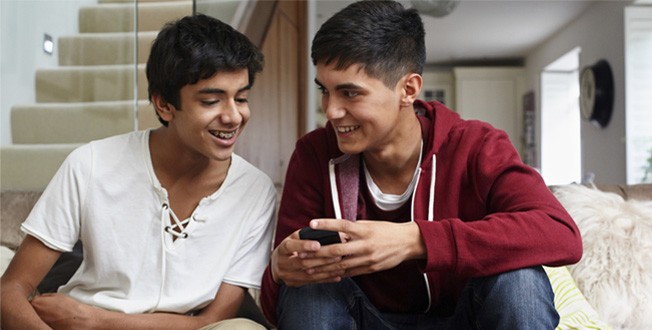 To say Australians like games is an understatement. Over three-quarters (75.2%) of Australians aged between 16-64 play video games. That's double the number of Australians who go to the gym and five times the number who go swimming[1]. Almost half of adults (49.5%) play games on mobile and according to Cisco's State of the Internet report, 248.8 million gaming mobile applications will be downloaded in Australia by 2023. For the curious among you, Pokémon Go is the number one ranked mobile game in 2021 by average monthly active users according to App Annie, and Roblox the most downloaded.
Yet downloading a game may become the exception rather than the rule as cloud gaming becomes more prevalent.
Cloud gamers stream their game directly from remote servers, rather than the traditional means of gaming, in which they run the game locally on their console, PC, or mobile device.
Major technology companies are investing heavily in cloud gaming. Current mainstream cloud gaming services include PlayStation Now (Sony), Xbox Cloud Gaming (Microsoft), Stadia (Google), GeForce Now (Nvidia). Netflix recently started offering a new games service to subscribers and Amazon has jumped onboard with Luna (currently only available as early access in the US only).
Streaming games from the cloud appeals to gamers of all types. As global management consulting firm Kearney puts it: "non-gamers will see major benefits in cloud gaming because it is a low-investment, highly flexible way to try gaming. Casual gamers will see a similar opportunity: the option for device-and environment-agnostic consumption will create a more seamless experience. Enthusiast and core gamers will benefit from the wide range of titles that can be accessed instantly and from upgrades to in-game graphics and intelligence."
While cloud gaming is still in its infancy, adoption is rising. Microsoft CEO Satya Nadella recently stated over 10 million people in 26 countries are playing Xbox Cloud Gaming.
Why 5G suits mobile and cloud gaming
Cloud gaming is emerging as a key driver of 5G demand, a report from Nokia notes. "Gamers love the potential of 5G and cloud to allow them to play high-quality games anywhere, without having to buy an expensive console. The ability to switch between devices, and the promise of a lag-free gaming experience are also key points of interest".
The speed, lower latency and capacity of 5G is ideally suited for gaming use cases. For example, Xbox Cloud Gaming goes up to 60 frames per second and at this frame rate, the speed and lower latency of 5G promises to deliver higher fidelity graphics and a smoother gaming experience.
Did you know Telstra Wholesale 5G is our fastest-ever mobile product, giving your customers typical download speeds of 10-250Mbps?
The capacity available with 5G is also important. Streaming Xbox games will cost about 10 megabits per second according to Microsoft. That works out to using about 4.5 gigabytes an hour.
As Nicole McCormick, Senior Principal Analyst, 5G & Broadband, Pricing & Strategy at telecom consultancy Omdia, noted at Business Connect this year, "5G is seen as an enhancer. You can do cloud gaming on 4G, but the experience is much better on 5G."
The scale of the opportunity
We have seen consumers are interested in gaming and why 5G is invaluable for high quality gaming experiences. But what do MVNOs stand to gain from this use case?
Research from Ericsson and Omdia shows gaming is a substantial opportunity for mobile service providers. "Proactive service providers could earn a total cumulative USD 131 billion in direct revenues from 5G-enabled digital services/use cases over the decade," Ericsson says. "Of these direct revenues, over 40 percent are expected to be generated by enhanced video and immersive video formats such as AR, VR and cloud gaming streaming services."
Breaking it down further, Ericsson and Omdia project cloud gaming will generate US$6.9 billion of revenue for service providers globally between 2019 and 2030, with a CAGR of 62 per cent. Mobile gaming will generate US$ 2.4 billion over the same time frame.
The type of low-latency, real-time multiplayer gaming featuring augmented reality and high degrees of interaction, that leverages the potential of 5G networks offers service providers potential ARPU increases of between 2.0 to 2.5 percent, according to analysis from McKinsey.
How service providers are monetising mobile gaming
Service providers in other international markets are using the immense interest in mobile gaming to upsell consumers.
Speaking at this year's Business Connect, Nicole McCormick of Omdia said "around half the bundles I look at include cloud gaming. Gaming is probably the easiest of the 5G-enhanced services for MVNOs in Australia to monetise because the value chain is already established."
Vodafone offers cloud gaming bundles to customers in Italy, Germany, Spain and the UK. EE in the UK also offers Apple Arcade bundles and the option to add the Xbox Game Pass Ultimate for £10 per month extra. In the US, Verizon offers customers Google Play Pass or Apple Arcade perks, free for up to one year for US$10 per month more than its basic plan. Verizon's premium plan also includes Google Play Pass or Apple Arcade membership, combined with music and video subscription services for US$20 more.
While bundles are the obvious way to capture gamers' interest, McKinsey offers an alternative approach and suggests exploring partnerships with content providers. "Bundling a 5G charge with fees levied by a partner such as the popular online game Fortnite, for example, could prove more efficient than charging for 5G separately. To create a seamless experience for customers, telcos might consider embedding 5G connectivity directly into partners' apps or devices. By acting as a wholesale provider of connectivity in this way, operators can greatly expand the potential customer base for these 5G use cases."
The next few years are certain to see gaming continue to grow in popularity as content providers and game publishers push their cloud streaming services and consumers enjoy the experience of gaming on 5G. Proactive MVNOs will take advantage of these trends and seize the opportunity gaming offers to grow their revenue.