eSIM Secondary Devices — A World of Opportunity
---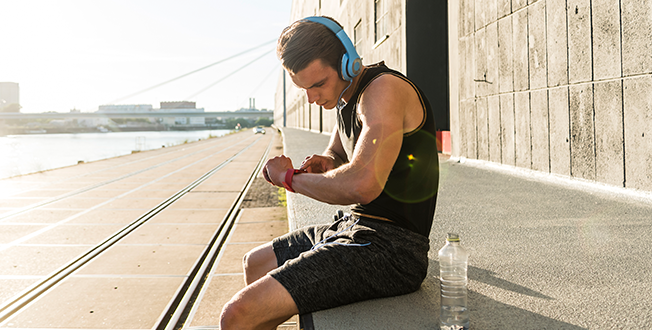 What is a secondary device?
A secondary device is any connected device a consumer uses in conjunction with another. Typically, secondary devices rely on a primary device to manage the connections required to install and manage operator profiles. Examples of secondary devices in the market include wearables (smartwatches, activity trackers) and other portable consumer electronics such as laptops and tablets.
How does eSIM support secondary devices?
eSIMs take up a fraction of the space inside devices compared to nano sims. They also do not require a removable SIM tray in the hardware, making it easier to seal devices. The small size and durability make the technology the perfect job for a range of different devices where keeping size down is important for consumers. Wearables and other portable devices are a great example.
The other way eSIM enables secondary devices is through the remote provision of profiles. MVNOs can manage user profiles easily while eSIM also makes the process of setting up and use devices simpler and quicker for consumers.
How can providers enable customers to manage multiple devices on a single account?
Adding devices inherently means consumers face more complexity and management requirements than they would with a single device. For example, users may not buy, subscribe to, or switch away from secondary services at the same time as their primary devices, meaning contract terms or service plans may not align.
Providers should consider offering intuitive portals — via an app — with clearly labelled services and self-serve functionality to enable users to manage their services easily and on-demand.
Why customer experience will be the critical differentiator
A good experience will not just determine whether your customers will take on multiple secondary devices from you. Customers may shift their primary devices to another provider if it makes it easier for them to manage their ecosystem of devices. So, delivering an excellent primary device activation and management experience is a very important first step.
A good user experience will be simple throughout - from activation to account management and switching services - as well as being responsive and providing value to the customer.
Where should you focus efforts to get the best growth opportunities?
The laptop and tablet markets are relatively mature. However, wearables (smartwatches for example) are expected to grow in popularity. Wearables also offer a wider variety of use case and form factors. They can be segmented into the wrist-wear, neck-wear, eye-wear and head-wear, body-wear, foot-wear, and others. It's conceivable that consumers may eventually have an eSIM-enabled device in every one of these segments.
The key to seizing this opportunity is to focus on capturing consumer interest in the key use cases for wearables. Health and fitness, for example, are two of the most used applications for eSIM-enabled smartwatches. Providers should consider how to package offerings and devices, and align them to particular consumer interests such as fitness.
What's the market outlook? Growing consumer interest and spending to match
Research predicts that global annual revenues from wearables will top US$100 billion by 2027, with a compound annual growth rate of 15.9% from 2020 to 2027 as increasing social awareness and the various benefits of wearable electronics drive demand.
The eye-wear and head-wear product segment is expected to expand at the highest CAGR of 16.9% from 2020 to 2027. Head-mounted display devices providing mixed, virtual, and augmented reality, experiences are expected to comprise a substantial part of that growth over the forecast period.