Build your nbn broadband services on a stronger backhaul capability
---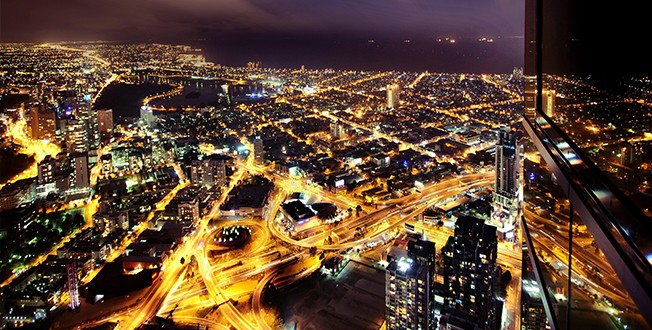 More than half of Australians are now able to connect to the nbn network. The rollout of this network takes place against the backdrop of Australians' ever-increasing con-sumption of data. nbn co estimates annual cumulative growth of data consumption at 20-30 per cent and expects customers to be using 300GB per month by 2020.
At Telstra Wholesale, we are witnessing even greater growth on our fixed line net-works. The popularity of video-based applications is a major part of this increase. In the next two years, nbn co expects 80 per cent of traffic to be made up of video.


"Many of our customers upgrade the capacity of their backhaul links every few months. This trend will intensify," Don Inglis, Telstra Wholesale

Customers' expectations of their internet service providers are increasing at the same pace. Many of our customers upgrade the capacity of their backhaul links every few months. This trend will intensify as our customers' customers move up the AVC speed ladder due to nbn co campaigns.

We meet this demand with our nbn POI Backhaul solution. It combines the high-performance characteristics of our robust optical transport network, with connections to all 121 nbn POIs (Points Of Interconnect), and the commercial flexibility for customers to scale their capacity as they build their business. With 10Gbps capacity - the maxi-mum currently available on the nbn network - customers can be confident in their con-tinued ability to backhaul their aggregated CVC data from the nbn POI to their data centre or Point of Presence (PoP) anywhere in the country, even as their customers' consumption grows.


Performance is critical for video streaming
Network performance is also critical in powering engaging video-based experiences over the nbn network. That's why we offer uncontended and low-latency services. While some other service providers share backhaul capacity between their customers and their own network needs, Telstra Wholesale's nbn POI backhaul provides dedi-cated capacity for each customer.
On a technical level, we achieve this by putting in a separate interface for the customer at the nbn POI and at termination points like cus-tomer data centres or PoP, as well as allocating fully separate transport channels for each service within the Telstra's Optical Transport network. We are able to do this be-cause of the scale of our footprint and the investment we make in our networks.

When we created this solution, we understood that many of our customers' business models depended on growing market share despite tough competition.. They need to keep costs in line with revenues, especially the smaller providers that might not have the broader business to support large upfront costs. That's why we built in commercial flexibility to minimise initial costs and enable us to work with customers to create com-mercial models that suit their business needs.


Investing in backhaul capability
To ensure we continue to provide the high standards and value that customers need, we are continuing to invest in evolving our nbn POI backhaul solution. We are proac-tively building our infrastructure to accelerate service provisioning and we have already developed the capabilities to deliver 100Gbps interfaces into the POIs whenever nbn is ready for it. This means customers can focus on acquiring more market share by offering great nbn experiences safe in the knowledge that they can scale their back-haul service in line with their business growth, now and into the future.

While it's important to have an eye on the future, there is also the need for service pro-viders to act now. To keep up with the competition, service providers need to make plans now for their own nbn offerings. Central to their considerations should be how they are going to put in place the building blocks behind the scenes to deliver effective services over the nbn network. When it comes the backhaul component, TW nbn POI backhaul is the perfect way to deliver the great experience demanded by their end users' demands.