Australia's innovative smart cities

---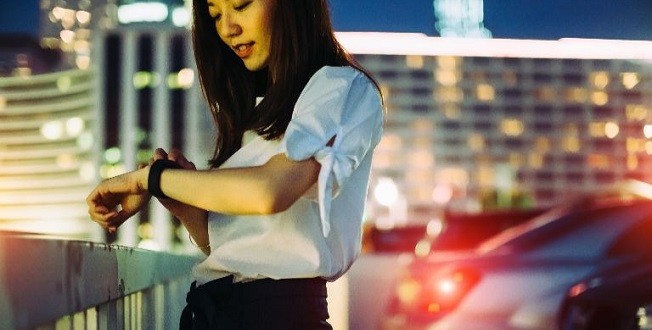 Driven by maturing Internet of Things (IoT) technology and infrastructure, smart cities are becoming more than a future concept; it's now a reality.

Whether it's in the private sector with smart cabs and smart parking or in public infrastructure with traffic and waste management, there's a big push to embrace smart city connectivity and the innovation it can enable.

Connected infrastructure
With Australia's population projected to double by 2075 and the average home predicted to climb from 13.7 to 30.7 connected devices by 2021, it's critical that we build the infrastructure necessary to allow businesses, residents and tourists to seamlessly and securely connect what they want and need as and when they want it.

The average home is predicted to climb from 13.7 to 30.7 connected devices by 2021.

Tasmania's second-largest city, Launceston, is currently being fitted out with the IoT infrastructure necessary to enable a smart city transformation. In a partnership between Telstra, the University of Tasmania and Federal, State and Local government, the city has been chosen as the vanguard in Australia's move into a connected future.
Launceston aims to become one of Australia's most innovative cities. To accomplish this, not only has it gained full access to Narrowband and Cat M1 IoT networks, which integrate with connected devices used by homes and businesses, but also, it's conducting trials to scope and define the future of city planning, healthcare, education and emergency management. Launceston has been used as a testing site for 5G communications technology, too, and it's playing host to a new regional agricultural technology startup incubator.

Smart services
Much of the current IoT infrastructure development is about preparing for future technology that capitalises on these specialised networks, but some of it can have a more immediate effect.
Telstra and Smart Parking have installed thousands of IoT ground sensors across several Australian council regions, including the City of Casey in Melbourne and the City of Joondalup in Perth, that monitor the use of parking spaces. This data feeds into a smartphone app that can offer precise directions to the nearest vacant spot so that drivers can stop circling around hoping to see an empty space.
There's been an increasing rollout of smart bins, automatically notifying maintenance crews when they need emptying, which allows for more efficient scheduling, a better citizen experience and few truck rolls and potentially, fewer trucks on the road. Sensors have also been installed in parks and other places to monitor air quality, vehicle traffic flows and more. And as an added bonus, the City of Joondalup has found that since its smart park technology trial the council's internal culture has improved — with people now actively looking for digital solutions.

Data-driven planning and innovation
All this IoT infrastructure opens the door to technological innovation from the private sector. Take Cab Digital's TaxiLive digital billboard system, for instance, which is expected to be fitted into 945 taxis Australia-wide by November 2018.
It integrates a 32-inch digital screen into a custom-built boot, with on-board GPS data and mobile connectivity used to not only run tailored advertisements but to provide other road users with location, time and place-specific accident, traffic, weather or other alerts.
Better yet, there are future plans to share the data generated by TaxiLive-equipped cabs with roadside authorities to help with future transport and infrastructure planning. When a critical mass of taxis is reached, each generating real-time location data, we could see insights emerge about which areas of a city are under- or over-serviced by taxis at different times of the day.
The better the data gathered by sensors spread across connected cities, the better the potential optimisations and refinements to city infrastructure and services. Imagine AI- assisted reactive traffic management systems that automatically control lane openings and traffic light sequences to create the best flow of vehicles not in just one intersection but across the whole city. Or zoning regulations and urban planning decisions — not to mention local business investments — made according to insights identified in detailed real-world and predictive data analytics.
That's just the tip of the iceberg. The biggest benefit for IoT in our cities and their surrounding regions is likely still unknown as most successful initiatives so far have focused on small and well-defined business challenges.
The connected city's greatest potential lies in the opportunities the technology creates for businesses to innovate, to dream up exciting use cases and new solutions to problems we might not even realise exist - and to actually make them a reality.
This article first appeared on Telstra Insight.