Building a business case for APIs
---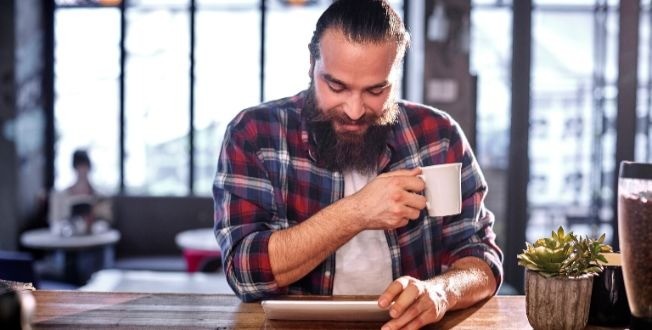 Steve Brumby, Agile Product Owner at Telstra Wholesale, works with Telstra Wholesale customers to help them digitise their businesses for efficiency and growth. Here he shares his insights into how to evaluate the business case for building to APIs, and how Wholesale can help calculate benefits.
Every day we come into contact with dozens of Application Programming Interfaces in our daily lives, even if we don't realise it. Whether we are taking and sharing photos, ordering the groceries online or arranging for a taxi to collect us for a meeting, APIs are involved to save us time, give us a better service or make our lives easier.
Delivering such a seamless digital experience for your customers happens when your IT systems work seamlessly with your vendors' systems. Too make it happen takes some investment, and a little work behind the scenes. Building to APIs takes time and involves resources, whether you have skilled staff within your organisation or you hire contractors.
As Telstra Wholesale has developed its API program, many of the customers I speak to tend to experience the same two hurdles to building and deploying APIs.
1. The first is cost of development and more specifically, how that stacks up against other priorities. Organisations have competing demands on limited budgets. The question our customers have to ask themselves is how much of a priority should I place on APIs?
2. The second concern is time. While the average development timeframe we have seen for our APIs is around one month, such time out from business as usual activities still needs to be factored in to consideration, especially for smaller firms.
So how can our customers evaluate the potential return on their investment of time and resources?


Examine volumes
First I advise you consider where your digital automation is lacking, and how you can improve your service with APIs. We have a number of APIs across the customer journey, from Address Search, Quoting, Ordering, Service Details, Outage Details, Trouble Ticket & Diagnostics. Each have a different focus and serve different purposes.
So, look at your transaction volumes, your quote requests, time spent doing address searches or service look-ups and consider how automation can revolutionise your business.
For example, organisations that do a large number of service qualifications and quotes for Ethernet Access are already getting great savings by using our suite of Quote-to-Order or 'Q2A' APIs. Could you benefit from using these?
However, even businesses doing a relatively few quotes may gain benefits of investing in APIs. For example, organisations with centralised support teams may want the APIs to ensure their support process is as streamlined as possible. This is particularly true with companies that use multiple vendors in Australia and around the world.

Calculate savings
Once you understand the volume of transactions you do, you can start to estimate the efficiencies APIs can deliver.
APIs can help you sell more and grow your business faster by reducing the time it takes to quote and deliver services to your customers. You can also simplify your operations, reduce the likelihood of errors, minimise costs and reduce staff training times by automating manual processes.
With less staff time taken up by routine processes, you can focus on more important or value-generating activities. Increasing operational efficiencies in this way can help organisations compete more effectively.
If you work out you are likely to save a large amount per year, but lack the internal skills to build to the APIs, hiring a short-term contractor for a few months might be a viable option.

Consider intangible gains
It is possible to put a dollar value against APIs in terms of the efficiencies described above. However, there are also important intangible benefits that you shouldn't overlook.
Being able to respond fast and accurately to customer demands is a vital component of great customer experience (CX) in today's digital-first world. It will only become more important. Your end-users will start to expect more now they, as consumers, are accustomed to best practice CX from their interactions with digital leaders.
Equally important is the potential improvement to staff morale. One of our early adopters reported their team is much happier now they no longer have to perform manual SQs dozens of times per day.

Go to our TW Dev Portal
We can help you calculate transaction volumes and potential savings but above all, we recommend taking a strategic view of the benefits for both your operations and the experience you offer to your end-users.
If you want to see the APIs in action before you go too far, our self-service developer portal has everything you need.
Once you are ready to build to the APIs, we can work with your team to deliver another one of those seamless technology experiences we all love for your customers.
If you would like to find out more about how APIs can help your business, talk to your account manager. Our teams have tools, including an API value calculator, to help you quantify some of the benefits from using these digital tools.