Mobile World Congress: next generation technology just got real
---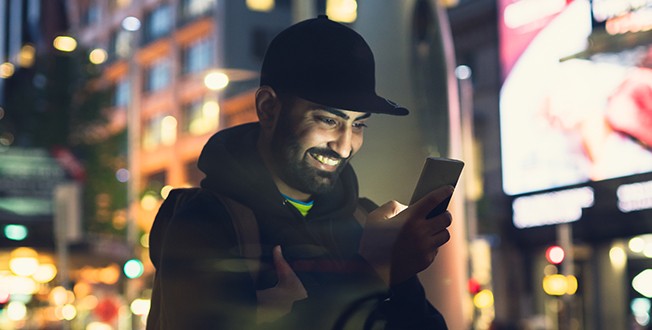 The main topics of discussion at the recent Mobile World Congress in Barcelona, Spain, were the Internet of Things, 5G and Artificial Intelligence. But this year the conversation wasn't theoretical – it was focused on progress being made in bringing these innovations to the mainstream. Telstra Wholesale staff writer John Fearn explains.


A quick comparison of MWC agendas from 2017 and 2018 shows some consistent themes. The Internet of Things was big last time around, and it was again this year. The same applies to 5G mobile networks and artificial intelligence. It might be tempting then, in this age of intense digital disruption, to view this a little technological plateau, an opportunity for the industry to catch breath before the next big breakthrough. The truth is rather different because as the hype settles down; the pace of implementation is increasing. As Dario Talmesio of Ovum said, MWC18 was a "show for the doers rather than the dreamers".

This is the year when these technologies move from idea to execution, so here are the most important things you need to know from MWC 2018.


On the cusp of 5G

As a mobile-centric event, 5G was the star attraction. The expert analysts at Ovum said that network solutions for 5G are progressing faster than they did for 4G and we are reaching the phase where business use cases can be explored more fully. The target launch date for a common standard has moved forward to 2020, but there will be plenty of developments before then, with the first commercial services due to launch over the next two years.

The near-term deliverable of 5G - much faster mobile internet and fixed wireless - is often raised primarily as a consumer conversation. The benefits are, for example, framed in terms of a better streaming experience. However, the B2B market opportunity is significant: chip-maker Intel, which showed off a 5G modem-equipped laptop at MWC, believes that small and medium sized businesses in particular are the perfect segment for 5G because they are often nomadic or lack fixed infrastructure.

With our 5G Innovation Centre on the Gold Coast, Telstra will be completing a number of trials in 2018 to demonstrate the potential of 5G and establish the ways in which this new technology will transform the way we live and work.


Internet of Things becomes a reality

No conversation about 5G is complete without reference to the Internet of Things. The networking building blocks for IoT are now falling into place with a number of networking technologies, including Low Power Wide Area Networking, Cat M1, and Narrowband IoT reaching sufficient maturity. Ericsson predicts that by 2023, cellular networks will be connecting around 75 percent of the wide-area IoT category Carriers and service providers will add value to their customers if they can cut through the complexity of connecting to the different technology types and enable customers to focus developing applications to support their core business.

There was a large number of IoT use cases on display at MWC, including remote control construction equipment, autonomous vehicles and healthcare. With such a plethora of opportunities, the view from the conference floor was that service providers will need to start narrowing their focus onto specific verticals or use cases where they can develop a competitive edge.

Many leading cloud services companies, such as Amazon Web Services and Alibaba, were present at MWC to show off their platforms' IoT capabilities. Cloud services are going to be vital for IoT development given the need for applications to run at scale. The cloud connection highlights the importance of the underlying infrastructure: fast, high-capacity connectivity between organisations, their IoT devices and their cloud services is going to be necessary to get the most out of the Internet of Things.


Artificial Intelligence gets real

AI was a large part of nearly every consumer device manufacturer's pitch at MWC this year, with digital assistants such as Amazon's Alexa or the Google Assistant taking pride of place. Every service provider at MWC was focused on the voice input but there were also enough signs to suggest that the industry is moving on to look at visual input interfaces as the next transformational step in the way we interact with our devices.

MWC also demonstrated that the application of AI in the business environment has also become more prevalent over the last 12 months. The most visible use is in customer engagement, with many organisations deploying chat bots to manage simple customer enquiries but there is also a lot of automation of operational processes taking place. The next step is for providers to look at how AI can help generate revenues in addition to saving costs. Telco service providers can enable organisations to leverage AI by providing secure and fast connectivity between organisations' stores of data, whether they are in the cloud or on-premise.


MWC18 verdict: less hype but more action

As AI, IoT and 5G players change gear from creating visions to building services, Ovum's Dario Talmesio said carriers need to be "faster, leaner, smarter, and above all, more personalised for their customers". This year, MWC showed that despite the lack of hype of previous years, our industry's digital transformation journey is far from over.