How to evaluate the effect of new technologies on your business
---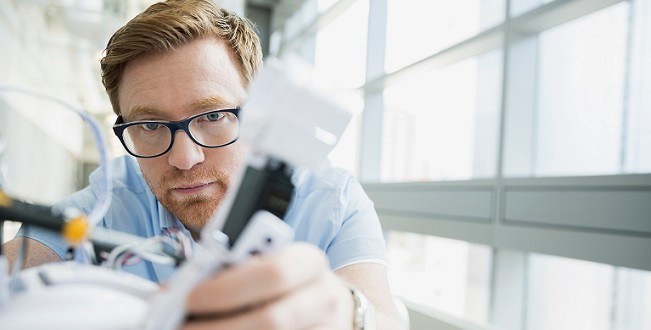 Digital technologies are developing at a rapid rate. It seems as though every day there is another innovation in Cloud, Artificial Intelligence (AI), the Internet of Things (IoT) or some other new platform.
It can be hard for many organisations to keep up with all the developments and no company has unlimited resources to spend on upgrading systems and processes every time something new comes along. Because of that, making good decisions about choosing which new technology to adopt becomes even more important.
At Telstra, technology is our business, but we still need to be disciplined about what tech to pursue and what to ignore.

Asking the right questions
Andrew Scott is Head of Technology at Telstra Labs. In his role he oversees projects covering virtual reality (VR), augmented reality (AR), drones, Blockchain, software-defined networking (SDN), network function virtualisation, connected vehicles, the IoT, and 5G. His team investigates the latest emerging technologies and evaluates their potential for Telstra's business and customers. Here he shares his insights about what it takes to decide what new tech trend to pursue.
"The key question we ask ourselves when we make decisions about a new technology or solution is how relevant is it to Telstra?" Andrew says.
Answering that question requires a dedicated team of specialists with a distinct skillset. "We have a team of subject matter experts who work on the bleeding edge. They are plugged into peer groups and are active among the industry to get early visibility of new developments," Andrew explains. "They have extensive technical skills but they also have the strategic mindset to combine that expertise with an understanding of Telstra's business and our customers' needs."
Once a technology has been identified as a candidate for evaluation by Andrew's team, they put it through three stages of scrutiny.
Validate
"Next, we validate our thinking by building prototypes and conducting experiments. We can test our hypotheses, discover any potential hurdles or problems, and start building prototypes of use cases for Telstra and customers."
Andrew cites a recent example of the work done to develop an AR headset for our technical staff working in network pits.
"We tested how it could be used to provide live, contextual and hands-free information rather than relying on calls or emailing data back and forth. We found that it had significant benefits for our engineers, and we moved the project onto the next phase."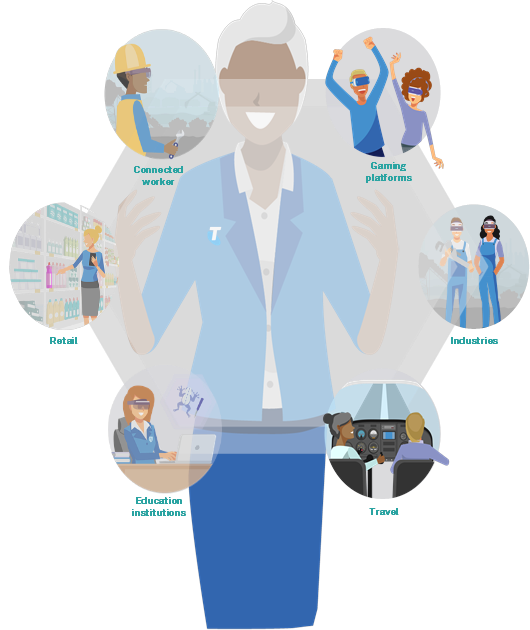 Explore
"In our first phase we focus on developing the 'Telstra story' for the technology: understanding how it can benefit our customers and what competitive edge it might bring us in the market," Andrew explains. "If we don't see a clear Telstra angle at this point, we may not pursue it. For example, we chose not to look at cryptocurrency right now but we are interested in the Blockchain as a potential solution for data integrity."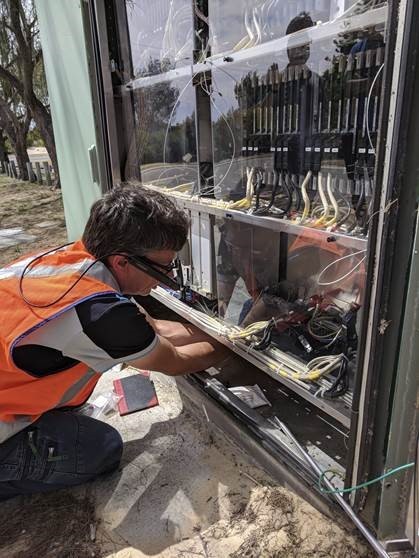 Realise
The final phase is where the Andrew and his experts engage teams in the wider Telstra business to transition the technology into operations or product teams. This may also be the time when procurement teams start to get involved. Newly identified business opportunities may prompt additional validation steps.
"In the example of our AR headsets, when we told customers about what we were doing, they wanted to use it for themselves," Andrew says.

Evaluating your right to play

Not every company can rely on a dedicated team of industry experts to shape their adoption of new technology. However, Andrew advises organisations to follow a similar mindset to making technology decisions.
"The fundamental approach should always start with understanding the problem that you want to solve. Evaluate solutions in terms of how well they help you overcome that issue or enable you to create a gain for your business. And test things out with small-scale experiments. Even for smaller businesses, trials help to manage your risks because they can enable you to better understand the impact of technology on your operations," Andrew explains.
However, while experiments are useful, Andrew notes that organisations need to find the balance. "Businesses shouldn't rule things out too early but they also don't want to waste time on lots of unnecessary experiments."
It is here that co-creation can play a valuable role. "You can improve your technology decision-making by building partnerships with your customers in a way that enables you to get their insight on whether any given solution makes sense from a business POV," Andrew says. "Then you can decide whether the technology will help create or sustain your competitive advantage in the market."