Simplifying our processes for a better customer experience
---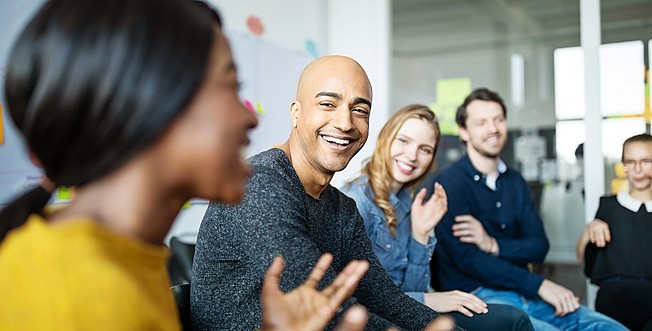 Simplification is one of the guiding lights for Telstra's business transformation. When we make it easy for our customers, we all benefit.
We aren't just simplifying our solution set, but our processes and systems too. Our T22 strategy is built on four pillars, of which one is to greatly simplify our structure and ways of working to empower our people and enable us to better serve our customers.

It's the hidden side of transformation that doesn't hit the headlines. But it is important to customers on a day to day basis. To date, we have made substantial progress in simplifying our processes. This article looks at a couple of examples where we have been working to improve things behind the scenes.
Speeding up contract variations
We've changed the way we do minor contract changes to speed up the process and reduce the amount of paperwork. Previously, our account managers would make a request to the contracts team to make amendments to the contracts. These were then signed off and sent back to customers. The contracts team used to receive between 10 and 12 of these changes each week. It was a layer of process we didn't really need for minor changes, such as waiving a charge or reducing fees.
Since February, account managers have been using templates to enact minor changes and short-cut the process. It saves a couple of days in time, which means customers can start seeing the benefits sooner.
Commercial governance
One of the areas where we needed to do better was in our commercial processes. We recognise our response times could be too long and customers could experience the process differently every time they bought from us.
That was far from ideal and one of the priorities for our simplification project was to cut the waiting time and offer a consistent experience.
Our move to an agile environment provided the catalyst for us to evaluate our processes from top to bottom. We removed some layers, checked our mobility principles and pricing to ensure they were aligned, and consolidated our internal toolsets to make it easier for our teams to provide accurate and up-to-date information. The standardisation of our processes across our business, and the clarity this gives our people, has helped to minimise complexity.
We've also created a 'deal-lite' process to simplify the way we do low risk, low complexity deals, especially with our existing customers. We rolled out the new streamlined model in December 2019.
Altogether, the impact of the above measures on our response times has been stark, helping us to drive a 25 per cent reduction in turnaround times on deals. We aren't satisfied with that though. We are targeting another 25 per cent reduction to cut in half the time it takes to do a deal, from the time we enter it in our database to completion.
While we are happy with our progress to date, it's inevitable there will still be some areas of frustration for our customers. We are committed to solving problems by working with customers to understand the priorities and tackling them together.