Service (delivery) with a smile: enabling a better installation experience
---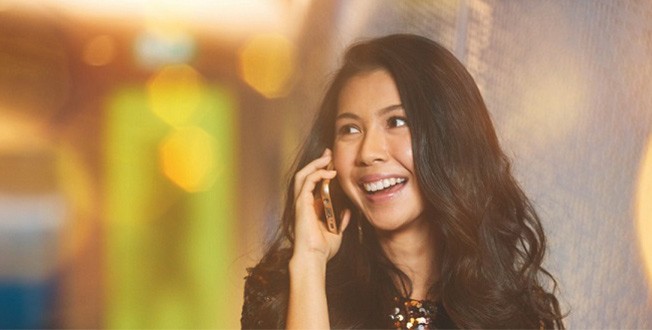 Wholesale data connections are not small commitments for our customers or their end-users and they constitute a significant investment for a business. By its nature, delivering data products can be large-scale and complex. At Telstra Wholesale, our objective is to ensure a smooth delivery for our customers or carrier and service providers, so they can offer a great experience for end-users.
Over the years I have been in the business, I have worked on projects of all sizes and shapes, and one of the areas that can cause headaches for customers is the provisioning process itself. I want to shed some light on Telstra Wholesale's procedure and offer some views on how customers can work with us to reduce costs to business, streamline timeframes and ultimately improve the service delivery experience for everyone involved.
The process for meeting an order
Telstra Wholesale has a six-stage process for meeting an order. We use all our experience and network knowledge to reduce the risks of delay or cancellation, but there are potential pitfalls that can affect delivery timetables, with consequences for customers' businesses.
1. Appraisal
The technical team reviews the order received from our provisioning team and assesses whether they have all the necessary information to proceed. By this stage, customers have prepared basic site information data on the proposed site, which they now supplement with more detail including equipment type (antenna, frequency band, cable type, etc.) and preliminary drawings for detailed study by Telstra. We then classify the project into one of four categories, based on complexity.
2. Design
Our technical assessment team passes on the request to the design team for detailed solution design. Given the depth of information required, our design team contacts the customer for access to site plans and arranges a site visit to determine any cabling or lead-in requirements.
3. Site assessment
Our construction team visits the site to assess cabling requirements, power supply, service delivery point and rack space availability. We can organise power for the customer, if required, but customers need to ensure rack space availability by the installation date, communicating this to their customers if necessary.
If the site is not ready, TW can hold the order for up to 10 days unless an extension is agreed.
4. Construction and installation
Our construction teams complete any external work required, such as trenching in cables or fibre hauling, before moving onto internal construction and installation. At this stage it is vital that power is up and running, and rack space is available. Our engineers also need all necessary access permissions, including from third parties, such as Roads and Maritime Services, to ensure that delivery timeframes are not unnecessarily extended.
5. Testing and network activation
We test the service once all construction and installation has been completed and then activate the Telstra network.
6. Service delivery completion
Customers will be notified of service completion through the LinxOnline Ordering (LOLO) customer portal. They can also use the portal to get daily project status updates so they always know how TW is tracking to meet the Telstra Commencement Date (TCD) provided earlier in the process.
Wideband Data Service Delivery
A checklist for a better service delivery experience
As the above breakdown shows, there are several teams of Telstra Wholesale experts involved in meeting an order. We are committed to improving our internal processes, particularly in how these teams communicate with each other, but we also want to improve the way we work with customers to reduce the potential for costly delays.
In my experience, there are a few ways in which Telstra Wholesale and customers can work together, to ensure a smooth and hassle-free delivery experience.
1. Maintain up-to-date contact details
We place great importance in keeping open channels of communications with our customers once orders have been placed. There will be times during the provisioning process that we need to communicate with customers, to inform them of developments or request more information. Delays and possible cancellations can be avoided if we are able to get in touch with key contacts, discuss design and installation requirements and receive responses in a timely manner.

"Takeaway: contact details need to be accurate, up-to-date and monitored. Make sure that multiple people have access to your mailbox for order communications as prompt response times reduce the likelihood of delays."

2. Identify a contact that can provide the right level of site and technical information.
Projects on which customers nominate contacts who are able to provide information including site plans, existing main and redundant system details and other site and technical specifications, are usually the projects that run smoothly and to time. This helps us to move through the design, construction and installation stages more quickly, and reduces the likelihood of costly delays as we search for necessary information.

"Takeaway: Choose a contact who has technical and site information, or is able to access it and pass it on to the wholesale provider."

3. Identify and include special requirements early
Every project is unique, and there will be needs and instructions specific to the site or services ordered that should be taken into account during the appraisal and design stages. The earlier we know and understand these requirements, the more we can streamline the provisioning process to benefit the customer.

"Takeaway: the experienced TW team can work with customers from the sales stage onwards to identify special requirements, and include them in solution design."
4. Use Telstra Wholesale's experience and expertise to scope requirements correctly
The Telstra Wholesale Multi Technology Mix provides a range of technologies so that customers can choose the right solution for them. However, we sometimes see initial orders that either use the wrong technology, for example selecting copper interfaces instead of fibre by default, or that are not scoped correctly for the end-user need. A typical example is ordering 4Mbps when 10Mbps is needed, or putting the wrong interface in for the bandwidth required now or in the future.
Rectifying these issues later in the provisioning process or after service commencement can be time-consuming and costly. The solution is to discuss the end-user requirements with us in detail during the sales stage. We have an experienced and knowledgeable team, drawing upon many years of network know-how to provide you with the best advice.

"Takeaway: use Telstra Wholesale's expertise and knowledge to scope out requirements early in the ordering process."

5. Keep end-users and relevant third parties engaged in the process
There are times when the end-user needs to be involved, for example when the reseller/customer wants equipment installed on existing racks. As the visible brand presence, our customer will need to communicate those needs to the end-user so that our engineers can access the rack space on the installation date.
Communication with the end-user or site owner is especially important with new build projects. Power supply, server room access, even the status of the building construction itself – we have seen requests come in to supply buildings that have not even started construction. These are all vital to know so that we can plan the design, construction and installation accordingly and avoid costly and frustrating hold ups.

"Takeaway: ensure regular and open communication with the end-user or site owners, as well as other key third parties."

Provisioning an existing site versus a new build project
Wholesale broadband projects fall into two main categories: supply to, or upgrade of, an existing property or customer base, and supply to a new site. While we follow the same process for each category, understanding the different challenges for provisioning can enable us to deliver a better experience for our customers and their end-users.
Existing site
A certain level of complexity and opportunity for delay comes with pre-connected locations, dealing with the existing infrastructure and the ability to access the site. Consider the example of a business located in a two-story shopping centre: the premises might already have copper wire or fibre systems installed and it is important that Telstra Wholesale engineers know what is already on site, and what is requested for future use.
In regards to access, careful coordination of installation arrangements between the business, the retailer provider and Telstra Wholesale is needed as the shopping centre is operational and we all want to keep business disruption to a minimum. Access is also complicated by the location of the business within the centre, making the availability of up-to-date site plans and a contact with centre-wide security permissions absolutely essential to avoid delays in service delivery.
New build project
In some senses, new build projects – for example, the supply of broadband to a new hospital – are simpler because it is often easier to conduct external work such as trenching and internal wiring while a site is under construction. In practice, there are several factors that need to be top of mind for such a project.
First, construction must have reached a threshold before an order is placed, to avoid attempting to fulfil an order when there is no building. Based on our experience, that threshold is usually once the frame and roof have been completed. This confirms the boundary plan and provides sufficient structure to allow us to proceed.
Secondly, as with existing sites, careful coordination between all interested parties is required. There are many moving parts with the construction of a new hospital: various contractors all have roles to fulfil with tight deadlines, so finding a new installation time if something has gone wrong earlier in the process can be a challenge.
Thirdly, it is important that there is sufficient information provided about the server room, power supply and rack space (or rack location) before the installation team arrives on site, so that the team can install the equipment then and there.
Finally, is it just as important that contacts listed for the site have both the access to key areas and the knowledge to furnish any required technical details or plans.
Improving the ordering and provisioning process for better a customer experience
As can be seen, the ordering and provisioning process is far from straightforward. We are committed to improving it at every stage – including streamlining our internal processes – and we will work with our customers so that we can reduce the potential pitfalls, make it more efficient for everyone involved, and deliver a better experience for our customers' end-users.