From the Kimberley to Tasmania: Expanding our 4G coverage across Australia
---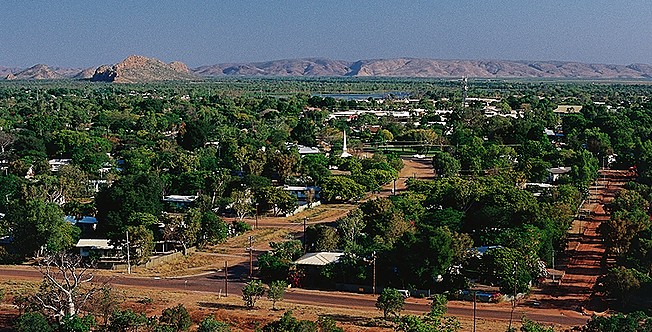 At first glance, Kununurra on the eastern edge of the Kimberley might not have much in common with Campbell Town in Tasmania's midlands. However, the towns, almost 4,500 kilometres apart at opposite ends of Australia, are two of 32 towns across the country we have added to our 4G mobile service coverage.
The new towns include four in NSW, five in Queensland, three each in South Australia and Tasmania, nine in Victoria and six in Western Australia. All towns are in regional areas.
In total our 4G coverage has increased from 97% to 97.9% of the Australian population. Our combined 3G and 4G footprint remains at over 98.8% of the Australian population, covering 1.62 million square kilometres. You can find our updated coverage map here.
Users within the 4G footprint will experience the power of our LTE-Advanced (LTE-A) 4G. LTE-A 4G uses multiple blocks of spectrum at the same time to get improved capacity and potentially higher and more reliable 4G speeds*. All our 4G mobile service customers can now experience the benefits of our LTE-A 4G over an even greater 4G coverage area.
This footprint expansion is just part of our work to continue investing in our 4G network so our customers and the communities they live in can gain the faster mobile data experiences offered by 4G. We are committed to providing a first-class 4G service to our mobile customers to help them deliver fast, high quality mobile experiences to their end users - whether they are in the red rock-landscape of the far north of Australia or enjoying the lush greenery of eastern Tasmania.
The full list of new towns added to our 4G coverage is as follows:
| | |
| --- | --- |
| NAME | STATE |
| BARHAM/KOONDROOK | NSW |
| DENILIQUIN | NSW |
| COBAR | NSW |
| BOURKE | NSW |
| TENNANT CREEK | NT |
| CHARLEVILLE | QLD |
| GAYNDAH | QLD |
| BILOELA | QLD |
| DYSART | QLD |
| MORANBAH | QLD |
| CHARTERS TOWERS | QLD |
| PENOLA | SA |
| NARACOORTE | SA |
| KINGSTON SE | SA |
| CAMPBELL TOWN | TAS |
| WESTBURY | TAS |
| SOMERSET | TAS |
| ST ARNAUD | VIC |
| RUSHWORTH | VIC |
| INGLEWOOD | VIC |
| NHILL | VIC |
| CHARLTON | VIC |
| WARRACKNABEAL | VIC |
| COHUNA | VIC |
| KERANG | VIC |
| SWAN HILL | VIC |
| ESPERANCE | WA |
| KATANNING | WA |
| NARROGIN | WA |
| PINGELLY | WA |
| NEWMAN | WA |
| KUNUNURRA | WA |
*Note: Actual LTE-A speed experience is dependent on device capability and subject to the 100 Mbit/s data speed cap