Fast, resilient and virtual: Our network for tomorrow
---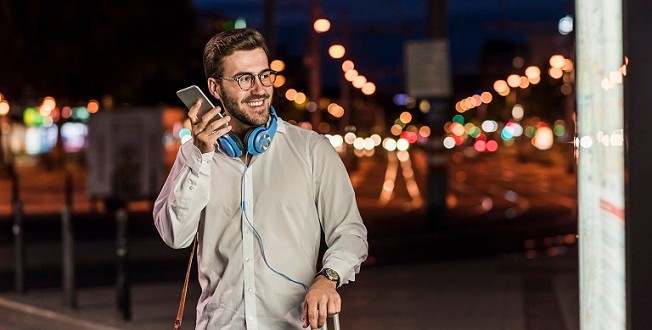 To meet Australia's increasing demands for data, speed and network resiliency, Telstra is reimagining our network with software virtualisation.
The last decade has seen a massive increase in networking demands, driven by a dramatic rise in the number of connected devices and video streaming.
Channa Seneviratne, Telstra's Executive Director Network and Infrastructure Engineering , says that we expect to see a five-time growth in data consumption over five years.


"We have to radically transform our network to an environment where we are able to prepare for a lot more flexibility and the ability to bring products to market more quickly."
Channa Seneviratne, Telstra's Executive Director Network & Infrastructure Engineering

The 5G revolution

Rolling out 5G is a central pillar in Telstra's plan to meet the data explosion of the coming years. With the ability to hold 10 times the carrying capacity of the current 4G network, users can expect higher speeds, an improved ability to connect and low latency.
Lower latency is perhaps the most important improvement 5G offers, with the ability to process multiple interactions in milliseconds – an increase that while largely invisible to the user, is vital for advanced devices, such as remotely controlled robotics and driverless cars.
In addition, its higher carrying capacity will improve the bandwidth available for video, with benefits to the remote health industry, among others.
Another key focus on the network improvements is the ability to meet the increasing demands of Internet of Things. Telstra's GX-based Category M1 IoT technology already has around three-million square metre footprint of coverage, which is one of the largest in the world – providing low bandwidth solutions for a range of low-energy consumption devices, like remote sensors.
With virtualisation capabilities including network slicing 5G can more effectively address the needs of mission critical IoT across a range of industries, from the logistical management of a trucking fleet to autonomous vehicles.

Customisable networking for tomorrow's businesses

While 5G will absorb much of the data increase expected in Telstra's mobile network, Channa says that the company is looking to ensure it can meet tomorrow's demands by modernising the network using new software-based technologies.
"We have to radically transform our network to provide a lot more flexibility and bring new products to market more quickly. That means moving out of the old platform oriented environment into software-defined networking and network function virtualisation," Seneviratne says.
Software-defined networking (SDN) and network function virtualisation (NFV) empower customers to tailor their network to their needs – whether that's regular variations in bandwidth requirements or advanced security architectures.
Our vision is to create products, where we create portals for the customer to be able to take control of their product through APIs."
In addition to real-time controls, these portals will empower companies with sophisticated analytics dashboards, which allow businesses to get much better insights into how they can control their costs and optimise their business.
"We think the ability to take control and self-service ultimately is important to industry as well, because the more we automate, the more we give customers control, the lower provision costs become, and the lower our operating costs become. Because that's automation and I think this is making it an exciting time to be in networking."
---
This article was first published on Insight