Exetel: co-creating success through innovation
---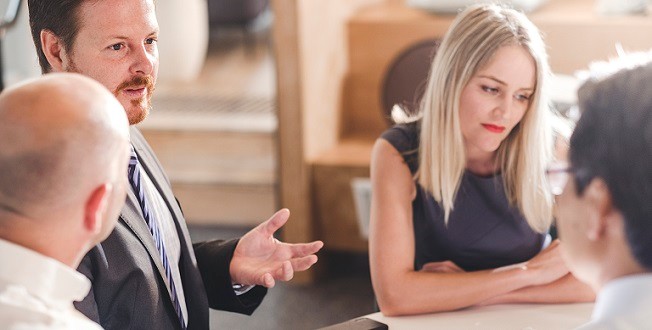 James Linton, Corporate Sales Manager at Exetel, describes how the company has accelerated its growth despite operating in a market that's more competitive than ever.

Growth in the era of digitisation

Exetel is already one of Australia's largest independent internet service provider, looking after the telco needs of over 120,000 Australians and 12,000 businesses. Yet in a market characterised by intense competition, the company has been able to capture and retain more customers by delivering great services supported by stellar customer experience.

In August 2018 Exetel had its largest ever month of activations with Telstra Wholesale. According to Exetel's James Linton, orders and activations have been ramping up since the company signed a new agreement with Telstra Wholesale in July 2017.

"The market is seeing a lot of change from the rollout of the nbnTM network at the same time that customers' data needs are increasing. For example, the average size of service is going up by 20 to 25 per cent a year. Businesses are changing the way they work and the applications they use, moving largely from on-premises to cloud services," James says. "We are responding to the new market dynamics in a number of ways to keep our business growing. A big part of that is working with partners such as Telstra Wholesale to deliver reliable, high performance and cost-effective solutions."


Harnessing digitisation for better customer experiences

Exetel is also leveraging digital technologies to streamline its own operations and deliver more seamless ordering and provisioning experiences to its customers. Exetel was one of the participants in Telstra Wholesale's Quote2Activate (Q2A) pilot. James says he and his team are extending the benefits by using APIs to create new services that run on the core Q2A platform.

"Before we had Q2A we had to do manual checks after each order. Our sales teams and agents didn't know what services were available at an address until they placed the order. It made the sales process very convoluted and unsure for the customer. Now we are building systems to make the whole quoting process simpler," James explains.

Exetel is working closely with Telstra Wholesale to build an API for Q2A to enable sales staff and Exetel's agents to check 'lit buildings' and get the retail and end-user price in real time. And they are taking it further by putting that power in the hands of their customers.

"We are launching a website that makes it possible for our customers to check what services are available at specific addresses, and the prices, on a self-service basis. If a business is moving to new premises, they will be able to compare different sites then and there, rather than having to make an enquiry to us and wait for the results of our check."

For James and Exetel, providing this information in real-time is an important part of meeting the new expectations set by digital best practices around the world. "Customers want information on their terms, and they want it quickly. It is one example of how we are helping to make it easier for our customers to do their jobs."


Being the trusted partner customers need

James returns to this theme when he describes how his customers look to Exetel for more than just products and services. "Our customers are becoming more sophisticated in their technology demands, and they want us to bring them insights and examples of what is working in the wider market so they can keep their competitive edge."

As Exetel rolls out its new real-time price and service check website, the company's innovations show what telco service providers can achieve when they have a relentless focus on their customers, the mindset to collaborate with partners and the ability to leverage technology to deliver better customer experiences.