Telstra Wholesale launches new 5G service and IOT product range
---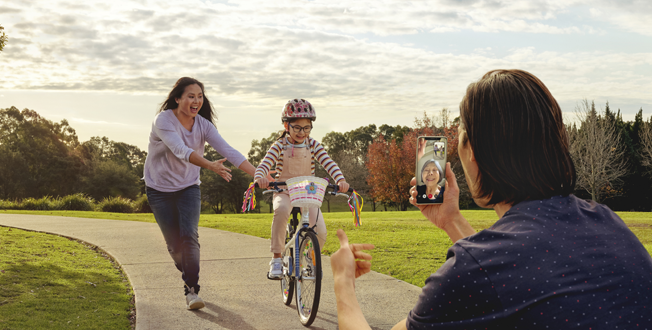 Telstra Wholesale has announced a range of industry-leading mobile solutions – including a new 5G service and a series of IOT products – at its annual customer event, Business Connect.
The Telstra Wholesale 5G service will be available from July, initially reaching more than 75% of Australians. It will deliver Telstra Wholesale's fastest-ever mobile speeds – up to 250 Mbps - and access to mmWave where available.
Glenn Osborne, Executive, Sales and Wholesale Segment, Telstra Wholesale said this expanded portfolio of services was about meeting the needs of a rapidly evolving mobile market.
"The ability for our Mobile Virtual Network Operator (MVNO) customers to offer a premium 5G mobile plan, as part of their suite of mobile solutions, provides even more possibilities for these customers to unlock new growth opportunities and attract different audiences seeking the performance benefits and capacity of 5G. And they can do all of this while utilising the capabilities of Telstra's world-class network," he added.
Telstra Wholesale 5G will initially offer coverage that reaches more than 75% of Australians, offering 5G coverage growth as it is deployed inside the existing Telstra Wholesale footprint as the Telstra rollout continues.
The 5G service plans will incorporate existing 4G plan features and will provide typical download speeds of 10-250Mbps – helping to enhance end customers' streaming, gaming, business and social media experiences.
Also launching at Business Connect is Telstra Wholesale's new customisable IOT product range which includes four key innovations for Wholesale customers:
IOT connectivity for existing scale IOT providers: to provide value added connectivity on Telstra's mobile network including the CatM1 network.
Value added connectivity for MVNOs: for existing MVNOs to extend their range beyond mobile handheld and mobile broadband solutions leveraging their own proposition and devices on the platform they already use
Wearables and consumer IOT: connectivity solutions for new market entrants to provide watches, cameras, pendants and other consumer devices with connectivity to their end consumers.
Telstra's innovative Track and Monitor product: a connectivity and device solution with enhanced service layers, suitable for the transport and logistics segment. This is leveraging award winning Telstra devices harmonised for the Telstra network.
"In a break from traditional wholesaling, we are offering more value-added solutions than ever before. We know our wholesale customers have diverse needs for connectivity, and so we have developed a series of innovative new products to address these needs.
"We're excited to grow these through our wholesale channel and provide even greater access to our world class mobile network," said Mr Osborne.