Wholesale Business Internet: A glimpse into the future of Telstra Wholesale managed services
---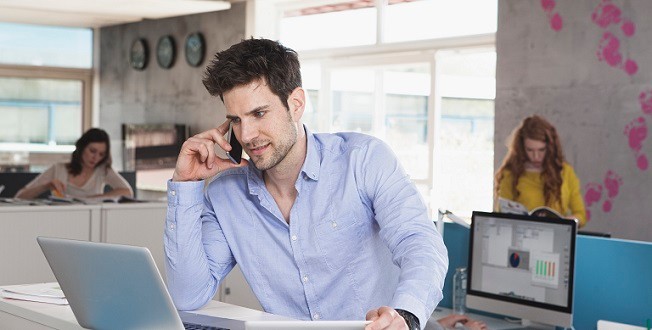 Alistair Toscano, product manager for Telstra Wholesale Business InternetTM , writes about how Telstra Wholesale is taking steps into managed services to make it even easier for customers to offer leading connectivity services.
Telstra Wholesale Business InternetTM is a new solution that enables Wholesale customers to offer their end customers a best-in-class internet service to over 25,000 business sites through an intuitive self-service portal without having to build complex infrastructure. It represents the first step in our journey towards offering managed services, a step we have taken in response to our customers' needs for simplified, agile and easy to manage solutions that help them succeed in a very competitive market.


Creating Wholesale Business InternetTM
Telstra Wholesale Business InternetTM was born from a session at Explore Connect, our series of events that enable our customers to tell us directly what they want to see us deliver. Our customers told us they wanted a simple internet service that could be supplied across multiple access types. This is in part due to the industry moving towards software-defined networking (SDN) in wide area networks (SD-WAN), where the focus is less on the underlying carriage service and more on choosing the appropriate path to deliver data traffic. Our customers typically buy layer 2 networks and then build functionality over the top. However, there is significant cost involved in the layer 2 networks, and with connectivity options including the nbnTM network, wireless and Telstra Wholesale fibre that cost can add up.
We began working on a new approach that could make it easier for our customers to offer high performance internet across the various access types. Given our ambitious timeframes for bringing the product to market, we wanted to get the benefits of our customers' insights right from the start, rather than build a solution in isolation and launch. We invited customers to an exploratory session and we selected eight customers to input through the development process from proof of concept to minimal viable product. Jay Sayed of Datcom told us recently that was one of the first times that a carrier had approached Datcom for assistance in creating the right product. And another customer, Verizon's Daniel Fouladi described his experience.
"Excerpt from Wholesale Business Internet panel discussion at Business Connect 18. The views expressed by the guests featured are their own."
"We had a seat at the table where we could be very transparent about our requirements. And not just the features or simplicity we wanted," Daniel said. "But what will it take for us to onboard it and integrate it into our automated systems? How do we make it available to our sales force all around the world so they can order it when they need it? We could talk about these issues with Telstra Wholesale early in the process."
The input from customers like Jay and Daniel helped us to deliver the product we have today.

An evolving feature set
Telstra Wholesale Business InternetTM makes it simple for customers to offer internet with the characteristics they need for their end users. With our plans to cater for several access types, it will reduce the need for the end users to worry about the underlying access/network, with Telstra having ready-built connectivity to over 25,000 business sites and bandwidth options between 100Mbps and 400Mbps. And because we want to remove as much burden from the customers as we can, we deliver Telstra Wholesale Business InternetTM through an intuitive self-service hub. Customers can handle all their set-up, receive pricing information, inventory, assurance and reporting operations themselves within our portal.



"Excerpt from Wholesale Business Internet panel discussion at Business Connect 18. The views expressed by the guests featured are their own."
"The hub is fantastic," Jay said. "Our sales teams can qualify a site, quote a site, order it, and manage it all within one application. And they can do it very quickly."
We plan releases of new features every quarter, and these are guided by our customers' priorities. Our next release is designed to enable Telstra Wholesale Business InternetTM to work over an access on the nbn network.
A vision of managed services guided by our customers

Telstra Wholesale Business InternetTM demonstrates how we are changing the way we empower ICT providers to succeed. This first step in our move into managed services is all about removing obstacles for our customers offering internet services, enabling them to put even more of their focus on meeting the needs of their customers to stand out in the market.