Enabling data flexibility for our mobile customers
---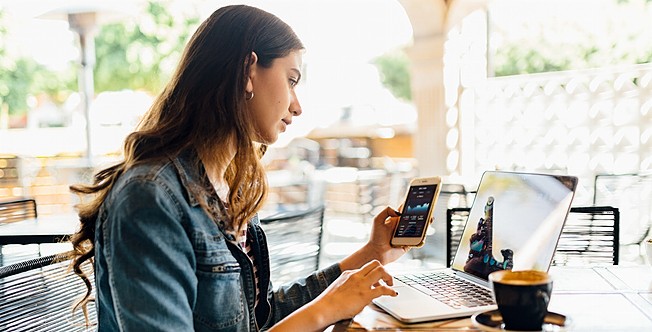 We explore how MVNOs can offer their customers more flexibility in how and when they use their mobile data, and the different ways it can help to differentiate services in a competitive market.
When it comes to data consumption, Australians are all different - from heavy users chewing through data streaming high definition video, to 'hardly-ever' users who can make do with a few hundred megabytes of data each month.
What's more, the way we consume mobile data can vary every month. This is especially true in our current environment. Global research shows people are using their smartphones more than ever. Screen time has surged as consumers spent 1.6 trillion hours on mobile in the first half of 2020. At the same time many people are travelling less due to the COVID-19 pandemic and relying more on home broadband as they work remotely.

These uncertain times make it hard for consumers to plan their data use. They increasingly want to have the flexibility to use their data allowances how and when they want. No one wants to feel they are paying for data they aren't getting the benefit of when they have a low-use month. This frustration can lead customers to seek out cheaper plans or switch providers.
The MVNO sector already plays a vital role in serving Australian mobile users and their particular needs. MVNOs that understand and cater to their customers' demands for flexibility can enhance their differentiation and build a strong competitive advantage. That's why we are supporting MVNOs in offering flexible data experiences as part of our evolving Wholesale mobile platform.
"We're constantly investing in our Wholesale mobile platform to introduce new capabilities that address demands in the market. We make this investment so that our MVNO customers can have the flexibility to provide offers to their target audiences and to differentiate in the market with product features that appeal to Australian consumers," says Antonio Tata, Telstra Wholesale Mobile Product Manager.
Different models to support users' demands for greater data flexibility
We have built a variety of features on our Wholesale mobile platform so that our Wholesale customers can effectively serve the diverse needs of their own customers: *
Data rollover: Consumers can transfer unused data allowances from one month or recharge to the next. This capability can help MVNOs avoid end user frustration associated with 'lost' data


Data banking: Consumers can store their rollover data in a data 'bank' for future use. Data banking is similar to data rollover, except Data banking enables users to save up data for more than one consecutive month/recharge (subject to data bank gigabyte limits)


Shared Accounts: Consumers can share data across a group of services. This feature is ideal for families who want to simplify their data services



Data gifting: Enables a consumer to give a selected amount of data to another consumer. This feature is great for parents or friends who want to help their loved one by boosting their data allowance for the month
Our evolving Wholesale mobile platform
Our customers are seeing the benefit of these flexible data offerings, as Derek Cummins, Managing Director of MEDION explains. "By working closely with Telstra Wholesale we have leveraged data rollover and sharing features to deliver flexibility and great value to our customers. This has helped differentiate our proposition in the market."

Data flexibility is just one of many features that have contributed to significant growth in FY20, as mobile services on our Wholesale mobile platform increased by 347,000. With demand for mobile data from consumers growing ever higher, data flexibility will continue to support MVNOs into the future.
These features are helping MVNOs respond even better to the demands of their target segments. Understanding consumers' needs for flexibility with data allowances – particularly in these uncertain times – will help MVNOs bring in new customers and help keep existing ones loyal to their brand.
---
* Features are subject to commercial negotiation. Some features of Shared Accounts only available on post-paid services