Get your customers up and running faster with Rapid Mobile Activation and Backup for Wholesale Business Internet
---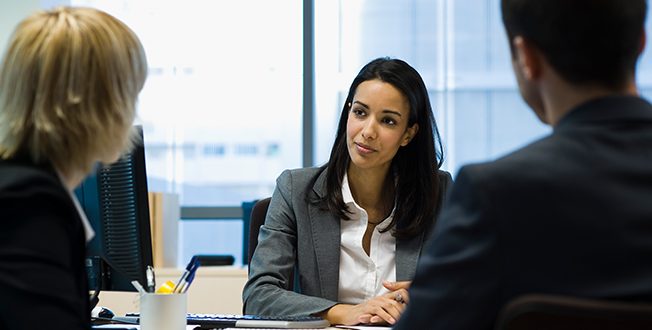 Start generating revenues within hours of placing a WBI order with new mobile capabilities available today.
High performance, highly resilient internet services have never been more important to Australian SMBs. According to research by McKinsey, companies are three times more likely to conduct at least 80 percent of their customer interactions digitally than they were before the COVID-19 crisis.
Even cafes and restaurants are digital businesses, with digital point of sale, online ordering and delivery all connecting back to their (often cloud-based) business and customer relationship management systems.
We have been helping our customers meet their end users' demands for simple, business grade internet services by evolving our Wholesale Business Internet (WBI) solution since its launch last year. We have worked with customers to identify and implement improvements, and now we are addressing a key challenge with fibre connectivity - delivery time frames - by launching rapid mobile activation and backup for WBI.

Game-changing service delivery and resilience
Rapid Mobile Activation and Backup, which launches today as a complementary capability for WBI, changes the way you can sell business internet services. You can place orders and provision services immediately, thanks to the power of our mobile network.
The set up is quick and easy: you simultaneously order the fibre service and a mobile service, then just minutes after the order is placed you're able to install the fibre / LTE internet router in your customers' business with the mobile service activated. Your customer can start using the service while they wait for the fibre to be provisioned and you generate revenues immediately.
The new capabilities also enable you to offer a more resilient service to customers. If there are outages on the fixed network, you can connect to the mobile network, providing another layer of redundancy and improves your customers service availability/uptime.
We have made it simple to manage and monitor the mobile and fibre service. You can shape the service to match the expectations of the final fibre experience. And it's a complete solution you can consume and offer to customers, with a flat monthly rate and billed as part of your monthly WBI service. You have one bill and don't have to worry about passing on the costs of recharges.

A multitude of use cases
Any business which relies on connectivity is a potential target for Rapid Mobile Activation and Backup. New customers transitioning to a WBI service are an obvious choice.
However, businesses who are considering moving or likely to move premises in the near future will also benefit. They can take their connection with them when they move, using the mobile router to set up connectivity at their new location while the fibre is connected.
And given the importance of connectivity for core business functions such as point of sale or stock management, the additional resilience of having a mobile connection ready to use will offer end-users greater peace of mind.

Co-creating new capabilities
We have developed Rapid Mobile Activation and Backup in collaboration with our trial customers, who have been using and provisioning it since March this year. Their involvement and feedback has enabled us to rapidly adjust to customer needs and deliver many improvements. These include:
Simplified pricing and unlimited data allowances to reduce the hassle of managing data blocks and customer (over/under) usage.


Service optimisations, such as removing the need for customers to input the IMEI number. Now we can detect the IMEI number, which makes it easier for you. If your end user swaps SIM into another device, or moves it, then you will know. And customers can upgrade or replace devices if needed without big disruption to the service.


Moving SIM allocation to the order stage from the quote stage. We modified the platform within a few days of a trial customer raising this issue concerns. Thanks to this change, you can quote quickly and then make one order.

While Rapid Mobile Activation and Backup is now out of trial and in-market for all our customers to take advantage of, our account teams will continue to listen to customer feedback as we seek to improve the service.
The response from trial customers has been very positive. Beyond the technical features and improvements made during the trial, customers see Rapid Mobile Activation and Backup's potential to be a game-changer when it comes to closing sales. One customer told us "we think it will completely change how we deliver services".
We believe Rapid Mobile Activation and Backup offers a wealth of new possibilities for service providers looking to meet demand quicker and offer more resilient services. If you are interested in what it can do for your business, get in touch with your account team today.