Create a new SMB revenue stream with Web Ready
---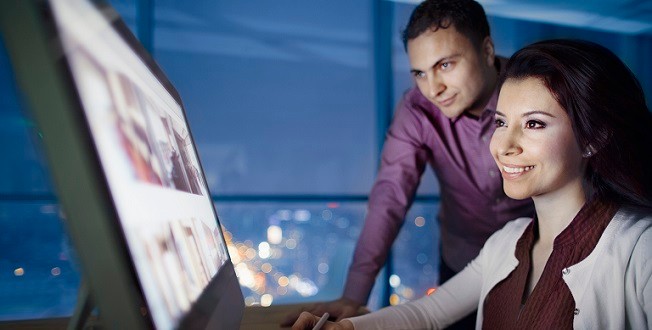 There are over 2 million small and medium sized businesses (SMBs) in Australia, with another 430,000 due to enter the market in the next two years. IDC research found that small businesses are increasing their IT spend by 21 per cent on average, making this a segment that offers considerable opportunities for service providers, if they can become trusted advisors to the business owners. We spoke to Fiona Mackay, Commercial Innovation Principal at Telstra Wholesale, to find out how a new solution called Web Ready can help our customers strengthen their relationships with SMBs.

Digital presence is critical for small businesses to reach new and existing consumers, and in most cases a business' digital presence includes a website. Telstra research in its 2018 Small Business Intelligence Report found that 62 per cent of potential? customers won't consider a small business if they can't find information about it online. And 48 per cent won't consider a small business if they don't have a website. However, the same research found that only half of small businesses have a website.
"Web Ready is a white-labelled service that enables customers to offer an all-in-one website design, copywriting, build and hosting solution as a service. Doing it yourself might be an option for some but creating a website can still be a complex and time-consuming process, especially when it comes to ensuring that it is compelling, distinctive and adheres to the latest best practice standards," says Fiona.
"A lot of small business owners and managers are time poor. They recognise the need to build their digital presence but many feel they lack the time, budget, expertise or confidence for implementation."
Helping our customers' customers create best practice digital presence
"Web Ready helps our customer remove the pain points of setting up a website. While many services offer site hosting or content templates, Web Ready includes best practice design, user interface (UI) and experience (UX), search engine optimisation and mobile optimisation as standard so customers can be confident their website will perform for their business," Fiona says. "Web Ready even includes professional copywriting to ensure that SMBs can use their websites to communicate their messages clearly and effectively."
There are three levels of service and support to cater for the diverse needs of SMBs. Each level has a fixed cost, making it easy for resellers to create pricing models that suit their customers and their business.
The process has been streamlined as much as possible to suit busy end customers. SMBs complete a brief and provide any mandatory imagery such as logos, photography, as well as pricing and product information.
"Our team will act under the customer's brand to provide the underlying technology platforms, the website build, and the service and support to the end user. However, as far as they are concerned they continue to deal solely with their provider. The Web Ready portal gives service providers complete visibility of their customers' website builds and support tickets to maintain their ownership of the relationship." Fiona says.
Leveraging global expertise to help deliver faster returns
Telstra Wholesale worked with a global leader to develop and deliver the Web Ready solution.
"We have partnered with what we consider one of the world's best providers, with the track record of delivering 700,000 solutions to 478,000 customers in 18 countries," Fiona says, to develop a 'ready-built' service. Customers can go from concept to revenue generation in as little as three months so they can see returns fast."
"We have created something that is simple to adopt and simple to sell," Fiona adds. "Selling ICT services to this segment is very competitive, so this can be a new way for customers to generate new revenue streams and cement their position as a trusted advisor to SMBs."