Lisa Wilkinson: the value of building a strong connection with your audience
---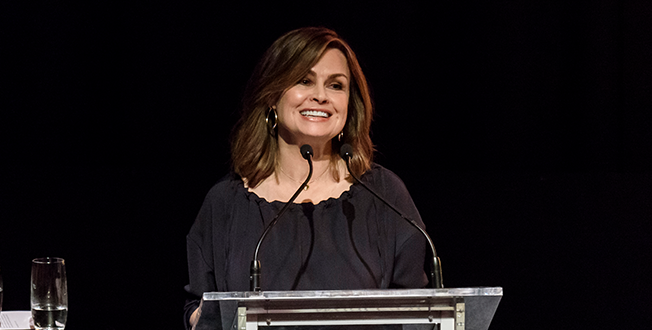 Speaking to an audience of Telstra Wholesale customers, journalist and media personality Lisa Wilkinson shared her insights about what it takes to create meaningful connections to customers, and how that has been instrumental in her commercial and professional success.
For more than three decades, Lisa Wilkinson has blazed a trail through the Australian media landscape, initially in magazine publishing, then in television and online. Lisa learned early of the importance of connecting to her audience, and how it could help her progress. "My first job after school was as editorial assistant at Dolly magazine. I had no training, no experience and no qualifications other than my passion to become a journalist. I was, in fact, not that different from the magazine's young readers themselves," Lisa said. Yet within two years, she had risen from being assistant to becoming the editor at the age of just 21. After tripling the magazine's circulation, she was personally poached from Dolly by Kerry Packer to head up Cleo magazine.

Hard work and gut instinct
Lisa attributes her meteoric rise to hard work and a good gut instinct for what her readers wanted from their magazines. She recalls one early example of how she took every opportunity to get closer to her audience. "On my first day, I was given responsibility for selecting the poem for publication on the Poet's Corner page. My predecessor considered it a chore to go through the mailbags, but I saw those letters as the hearts and minds of young Australian women poured out on paper. It was a privilege to receive those poems - even if some were better than others! But it was also an incredible connection to the group of people who bought our magazine."
If you can create a deep connection with your customers, Lisa says, you can provide them with experiences and services that are meaningful to them.

"Audiences seek authenticity and respect, and if you take the trouble to understand what that entails, they will thank you for it," Lisa Wilkinson

"Dolly was only my first job in what has become 30 years of working in the media but I still remember those poems. I made sure it was the last thing I did on my last day as editor at the magazine."
This deep connection enabled Lisa to try out new things with the magazine. She tested ideas and moved away from traditional but outdated practices, confident in her own instinct about how to meet her readers' expectations. Her approach again proved successful after moving to Cleo. By the time she left the magazine the circulation had doubled and it was holding its own against globally-recognised titles from publishing houses in New York and London.

Rule number one is "know your audience"
Lisa's example shows the professional and commercial success comes from putting the audience first. So how does Lisa recommend that leaders ensure that their customers remain at the heart of their company's mission?
"My number one rule is to do your homework: understand who your customer is and what they want. The better you can do that the more successful you will be," Lisa said.
"You should also never stop being a consumer yourself. Whatever industry or sector you work in, go out and be the 'end-user'. Find out what frustrates you or what you want from a service or experience, and you will learn what is going to make your customers happy. That mindset is absolutely critical."