Inside the mind of a transformative business
---

At Telstra Wholesale's Business Connect16 conference, one of the biggest trends discussed was around adaptation – the ability to continue thriving in ever changing market conditions. It is a subject of intense debate and interest across the globe wherever technology is creating new economic models and disrupting markets.
From talking to Telstra customers, I know that transformation is high on the agenda of many Australian business leaders. Transformation is about ensuring longevity for your business. It is about looking forward and deciding whether there is a need to reinvent for what's coming next. Achieving that forward outlook demands the right mindset.
To paraphrase William Shakespeare, some companies are born transformational agents, some become them and some have it thrust upon them. I have been fortunate in my career to have witnessed disruption from all different sides. Based on my experience, I want to share some of the traits I believe contribute to a corporate mindset that empowers organisations to transform and thrive.

1. Obsess about your customers' experience
Never before have organisations needed to dedicate so much time and attention to their customers' experiences. Choice and competition in nearly every sector means that businesses can live or die by the experience they deliver rather than on the strength of a product. Disruptive firms don't overtake incumbents just because they have better underlying technology, though in many cases it is a necessary starting point. Often it is because they use technology to radically improve the interaction between the service provider and the user. For example, the vehicles that Uber drivers use to transport passengers are no different to taxis, but Uber identified an opportunity, creating a positive experience.

2. Learn about big technology shifts and how they affect your business
The pace of change hasn't diminished at all. As soon as one disruptive model becomes the norm, another shakes things up again. New technologies coming to mass market in the next couple of years will affect your customers, and will therefore affect your business. Augmented reality, virtual reality, bots, drones and autonomous cars will all transform the interface between people and technology – a key trigger for disruption – but you need to understand how they might have an impact on your own business.
At Telstra, we invest a lot in our own research and we also partner with some of the leading lights in global technology to understand and adopt the most relevant developments. Telstra Wholesale can help its customers ride the wave of innovation with the knowledge and expertise that we have built up.

3. Take stock of unique things in your environment
Each market or sector is different, with distinct characteristics to challenge even the largest company. For <a href="https://www.telstrawholesale.com.au/">Telstra Wholesale</a>, the unique factor in our market is clearly the nbn network. We believe the strategic planning and investments we are making will future-proof our customers' competitive advantage as the nbn network continues its rollout.

4. Think broadly about the competitive environment
It's easy to identify current competitors; it's the new competitors coming from different directions that are likely to be the real disrupters. One example I witnessed at firsthand was the way in which Google, a web search engine company, suddenly disrupted Microsoft, the seemingly unassailable leader in enterprise productivity solutions by introducing Google Apps for free. While it seemed a huge threat at the time, it became a major opportunity – Microsoft's experience in offering software as a service led directly to the growth of its cloud computing business and the development of the Azure platform.

5. Focus on core strengths
Truly great companies that successfully transform share a common trait: they identified a core strength and their competitive differentiators, and then evolved from there. They have shown the capacity to take courageous strategic decisions and disrupt their own business.
Organisations can transform even in times of extreme difficulty if they focus on the right things. Nokia, which many view only as a mobile brand, is a leading global provider of telecommunications equipment and engineering services today. It started its telegraph and telephony business with an acquisition almost one hundred years ago in 1922. In emerging from some difficult years, Nokia focused on what it could do better than anyone else and evolved a strategy to take advantage.
At Telstra our core strength starts with our network and reputation. They are the centre of every initiative and project we undertake in our own transformation from a telecommunications company to a technology company.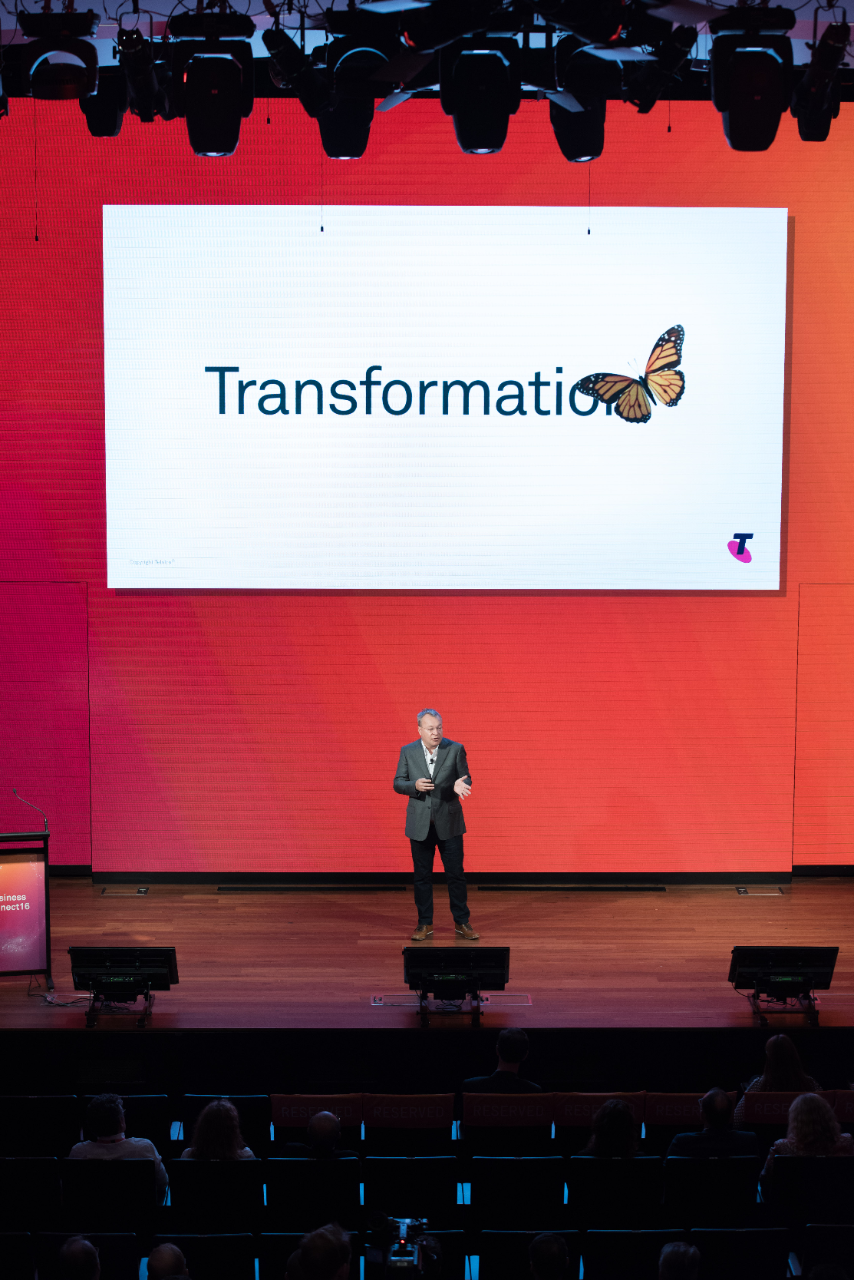 Creating the right mindset is a hugely important step towards thriving in today's market, and one that Telstra Wholesale is adopting in all aspects of its business. In practice this means reforming how we work and simplifying our processes to be more agile and responsive. It means changing how we deal with customers to empower them to succeed. We are investing heavily in our core strength – our network – and in technologies that we believe will have transformative effects in the future. This enables us to offer our customers unique services that they can use to grow their businesses.
With this mindset I'm excited about the challenges we face as I know that Telstra can be better for them and thrive in the years ahead.
If you want to learn more about how the different aspects of business models – of which mindset is one – affect an organisation's outcomes in a time of disruption, please read Telstra Wholesale's recent research - Powering your business through relentless change. This report provides valuable insights to truly understand how organisations can digitally transform and redeploy business models to achieve better outcomes.