"Diversity of thinking" means "more value for your business"
---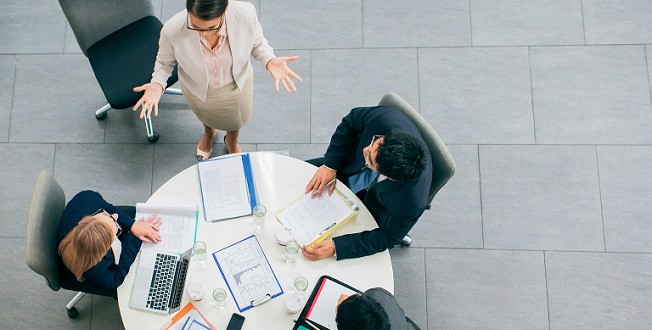 As diversity of thought gains traction in the world of business, organisations are forced to re-evaluate their diversity strategy and uncover new ways to maximise their team's potential.
A recent report published by Deloitte University Press concludes that it's time for businesses to rethink their understanding of diversity.
Up to now, most organisations have placed their focus on fostering 'legacy diversity' – that is, creating fairer environments for people from groups that have historically suffered discrimination or barriers to participation or advancement.
But for those looking to drive forward, the report shows "there's now an opportunity for businesses to harness a more powerful and nuanced kind of diversity: diversity of thought."
For me, this insight opens up a valuable new way for Australian telcos to grow their competitive advantage in the market. Unless you've got people looking at your objectives from a variety of different perspectives, you're not going to create solutions that are as valuable as they can be and you're probably not going to create them as efficiently as your competitors.
Diversity of thinking ultimately leads you to more differentiation, which adds more value for your business and a deeper understanding of the needs you're trying to meet - whatever you're doing.
As anyone who hires or manages staff knows (and the Deloitte study reinforces), each human being has a unique blend of identities, cultures and experiences that inform how he or she thinks, interprets, negotiates, and accomplishes a task.
More specifically, diversity of thought can help businesses:
· Guard against groupthink and the overconfidence caused by being experts in a field
· Increase the scale of new insights
· Identify the right employees who can best tackle their most pressing problems
Diversity of thought is more than just a trending idea. It's a must-have strategy for every wholesale partner looking to keep pace in an ever-evolving business landscape.
Diverse thinking for better business


Defining your strategy for success
According to the Deloitte study, there are three key business processes that leaders will have to re-evaluate – and, if necessary, change in order to successfully harness their team's full potential: Hire Differently, Manage Differently and Promote Differently.
In my experience, how each business does this will be unique – because there is no one formula for success and because teams are at different stages. With only a departure or two or a new arrival or two, teams can change tone and capability very quickly.
The common principles that seem to work relate to clarity of purpose and need – ie what is it that is most needed/valuable – is it execution/project delivery capability, creativity/innovation, sales and marketing expertise.
I find it useful to consider these questions: does the team understand the target market/customers (external or internal) as well as they could? Are we looking in non-traditional places for talent, are we promoting on ability or experience, are we enabling creative tension to drive better results, without the tension becoming destructive?
While all of this may sound intimidating at first, and it doesn't always work, and it does take time, putting the effort in now will be worth it, as those groups and companies that move early are those that build adaptable DNA. The lessons that Telstra is currently learning are being learned best by those teams that are more used to quickly generating new ideas, testing them with customers and building rapidly – just as customers' expectations continue to evolve more rapidly too.
After all, we've already seen that enabling straightforward legacy diversity is a well-established way to boost productivity and enable positive change.
As a recent McKinsey study shows, "gender-diverse companies are 15 per cent more likely to outperform their competitors, while racially diverse companies are 35 per cent more likely to have financial returns above their national industry median."
As innovators (whether for customers, or in how we run our businesses) looking to deliver better customer experiences or smarter ways to run our businesses, we must be committed to driving positive change at every level – starting with the people that work with us.