Connecting to growth in a post-copper world
---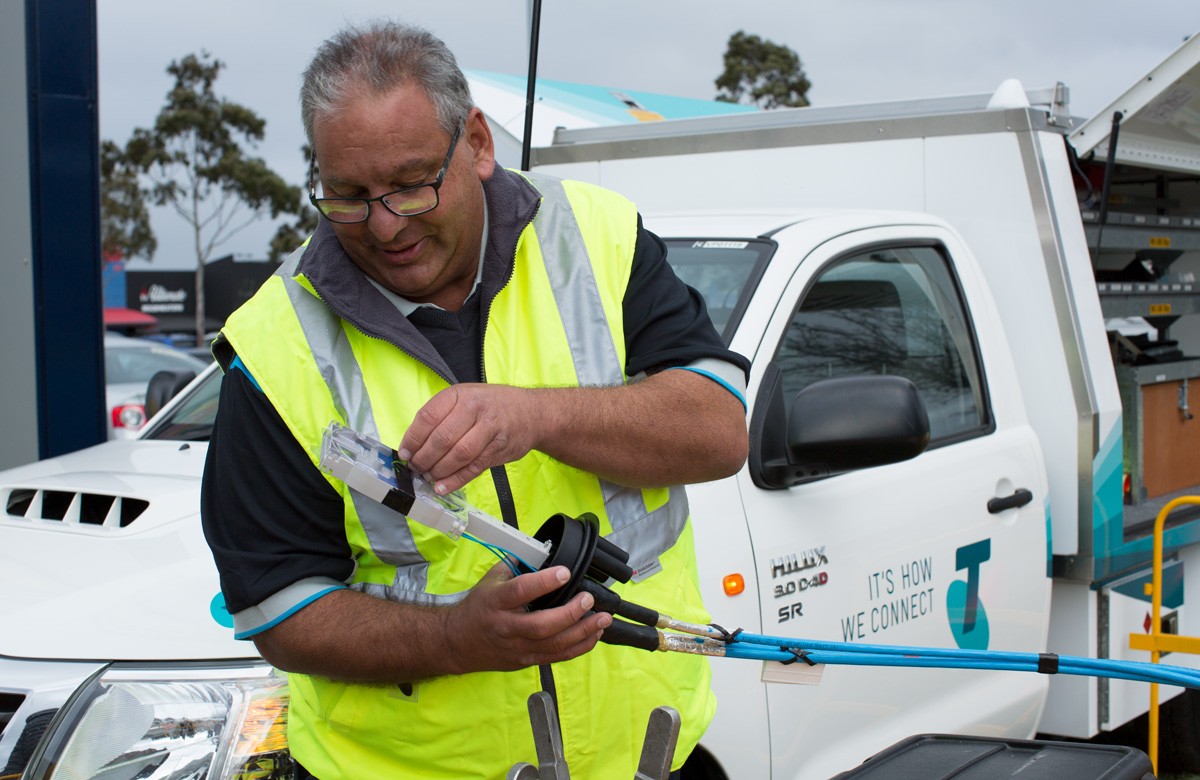 As the most critical stage of the nbn™ project – the migration off legacy copper services – gains pace, Telstra Wholesale is working on solutions to grow customers' businesses.
We are approaching a major change in Australian telecommunications: copper lines, the foundation of telephony networks for generations, will soon be decommissioned and services will transition to the nbn™ network. While a physical transformation is taking place, the ways in which networks are being used are also radically changing.
In this environment, our customers face a number of challenges. First, businesses need to manage short-term 'bursts' without investing in the addition of unnecessary spare capacity. Second, as cloud services become more important, competition to provide access to Amazon Web Services, Microsoft Azure, and others is intense. For end-users, simplicity and speed are key factors in determining a provider of choice. Third, with budgets not always keeping pace with requirements, businesses need to drive efficiencies. Lastly, security is more important than ever, but also more difficult to achieve.
Individually, these issues might be challenging but manageable. However, businesses are encountering them all at once, and at the same time as they experience major changes to the underlying network technology. This is why Telstra Wholesale is developing new solutions that not only enable customers to transition smoothly to the nbn™ network but to overcome these challenges and grow their business.
Telstra Wholesale's approach is based on offering customers value above and beyond the core technology. For example, our Wavelength Data Centre Interconnect service offers low latency connections via the shortest path between capital city data centres, but it also enables customers to provision additional capacity in a matter of days rather than months. Contract terms start from one month so customers can change their services as they need to, and not be tied into inflexible long-term arrangements. Our forthcoming cloud access solution is also scalable on demand, so businesses can offer the leading cloud services to their customers, but pay only for the capacity they need. These new developments are making it easier to manage the changing and sometimes immediate requirements around high capacity services.
We are bringing to market solutions that help improve customers' efficiency and productivity. For example, we will introduce business voice services that streamline management of multiple applications, enabling firms to reduce the time and resources dedicated to overseeing business telephony services. We are enhancing our Wholesale Internet service with features such as link bundling (so users with multiple services to the same router are easier to manage) and dynamic routing to improve application performance. Distributed Denial of Service protection will also come to Wholesale Internet to minimise the malicious service interruptions that can have such a significant cost for businesses. Visit our Product Roadmap to see the upcoming product launches. Finally, we are speeding up our own processes, and making it quicker and easier for our customers to order and activate services.
It may be the end of the copper age, but we are excited about helping businesses unlock the opportunities of the new era.
What you need to know:
Copper lines are being decommissioned and services are switching to those supplied over the nbn™ network. Telstra Wholesale has an ongoing development program to provide solutions which meet customer requirements.

Demand for fast, secure data and telephony services is greater than ever.

Telstra Wholesale is developing solutions that offer customers flexibility, scalability, efficiency and security.Telstra Wholesale is also reforming its own processes to make ordering and activating services quicker and easier.
Read how Comvergence is benefiting from moving customers to fibre connections.