How automated access to real-time data is helping customers to grow sales
---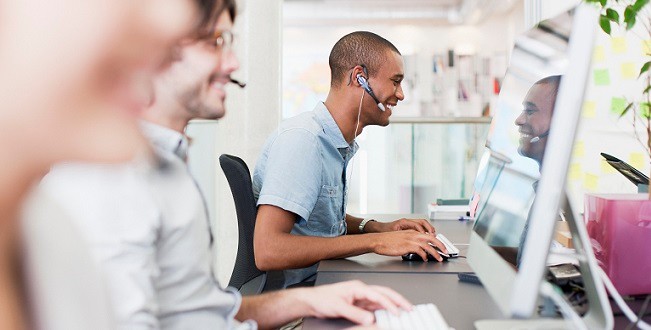 X-integration offers full end-to-end network, data and IT services to businesses and consumers. Matt Enger from X Integration tells us how new APIs and diagnostic tools are driving sales and delivering better experiences for customers and partners alike.
Growing a business sometimes requires helping other businesses to sell more. For many in the telco industry, indirect sales through partner channels is an important revenue stream.
X Integration is a family-run business which has evolved from an IT services company to offer full end-to-end network, data and IT services to businesses and consumers. Some of its sales come via small telco service providers. X Integration provides their partners with the technology and expertise to set up and support high quality internet and voice services.
X Integration recently participated in Telstra Wholesale's trials of new tools to improve the selling and support processes.
The first, Quote2Activate (Q2A), is designed to help customers sell more by speeding up the quoting process. It does this through an API (application programming interface) that connects customers' systems directly to Telstra Wholesale's pricing and availability information.
Matt Enger, founder and managing director of X Integration, says the company joined the Q2A trial for Ethernet Access because they could see the potential benefits for his team and the channel partners.
"We want our partners to make sales, and we want them to buy from us rather than another provider. Sometimes that choice isn't just about price or product features, it comes down to how easy it is to do business. We have to make it as quick and easy as possible for our partners to get the information they need so they can respond to their customers' demands," Matt explains.
"We saw how Q2A could help us improve the speed with which we issued quotes. Using Q2A, we created a way for our partners to access pricing information directly by logging in to our portal. It takes them minutes rather than the hours it used to, which is vital for us to be competitive.
"Being able to quote faster thanks to Q2A helps make Ethernet Access an even more compelling proposition, and something that our customers are happy to sell."
My Network Tool
X Integration also joined the trial of Telstra Wholesale's My Network tool. My Network provides customers with automated access to Telstra Wholesale's latest network fault information.
Matt is unequivocal about the benefits.
"My Network is a brilliant tool, it's really useful. It gives us a lot of visibility of our services and their performance. We can check end-to-end diagnostic information in real-time and it makes managing our head-ends so much easier," Matt says.
"We reduce end-user wait times for basic trouble-shooting because we don't have to call anyone to start a fault-find process. The information is right there when we need it.
"What used to take to take an hour or more to diagnose a failed router now takes us thirty seconds. Our partners can support their end-users and resolve queries faster now, which translates into a better experience. Customers tend to be happier if they aren't waiting ages for you to diagnose the problem," he adds.
"Telstra Wholesale's investment in these new tools and capabilities is great for us," he says. "They are enabling us to help our partners sell more and better support their customers. If we are helping them become more successful, then we will be successful too."