MATE: Kicking goals for Aussie telco customers
---
Telstra Wholesale customer MATE had a clear brand purpose in mind when they began working with Aussie soccer players Sam Kerr and Mathew Ryan. Mark Fazio, General Manager of MATE, tells us more.
MATE was founded in 2016 by two brothers, David and Mark Fazio. Although their family business started off small, they always had a clear vision of being an Australian home-grown internet and mobile provider who could stand out from the crowd.
"When we started, we didn't have a brand as such but we knew we didn't want to be an anonymous telco you could swap out with any one of dozens in the market," says Mark Fazio, General Manager of MATE.
"Our business is very family-orientated: it's a family business built in my auntie's backyard on the essence of loyalty and support. It's the philosophy we wanted to instil in our business and culture. We wanted MATE to be known for being on the side of Aussies by saving them from bad telco products and bad service."
MATE knew that to keep their customers happy, they needed to focus on more than just price. Mark said it was easy to identify a brand ambassador to bring their purpose to life.
"Mathew Ryan is a goalkeeper in the English Premier League and is currently the Australian national team's number one. His job is literally to save the Aussies. Once we linked up with Mat we saw the football community drive into MATE. People signed with us purely on the strength of having him as our brand ambassador."
This success prompted MATE to explore further opportunities to engage with the sports community.
"Maty Ryan was 'saving Aussies' so our next question was who's kicking goals for them? No-one does that better at the moment than Sam Kerr (captain of the Australian women's soccer team). She is a fantastic role model and she resonates with our customers."
They also formed partnerships with the Central Coast Mariners and Western Sydney Wanderers FC. Mark says the Mariners made sense to them because they were the only professional A-League team in the Central Coast.
A strategy that attracts and retains customers
MATE has seen a tangible business outcome from their brand-building, with customer numbers increasing in tandem with the sponsorships.
"By working with sportspeople and clubs, we are attracting the people who follow them. Football clubs have databases of fans we can talk to. It's like having a closed channel to a new market."
"Our partnerships are more than just nice-to-haves," Mark says. "They are calculated marketing activities too. We are in the process of running data to analyse the results, but we have seen 15 per cent growth specifically in the Central Coast region thanks to the sponsorships."
Tie-ups with brands can provide a useful means of making customers stickier too, as Mark explains.
"Our partnerships mean we can offer experiences that money can't buy such as exclusive behind the scenes content. Over the summer we ran a consumer competition for two MATE customers to watch Mat Ryan in the EPL and have dinner with him afterwards. If you are a fan, that is really memorable, valuable experience and it brings our customers closer to our brand."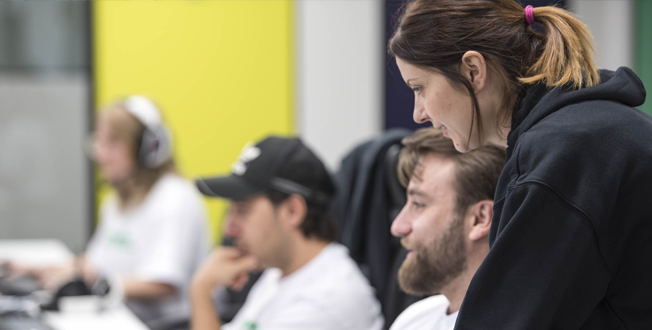 Looking ahead
Aussie sports are now returning to our screens after a hiatus due to COVID-19. In these challenging times, sport has never been more important in uniting communities. Looking forward, MATE is looking at how to provide even more value for Aussie sports-lovers. The brand, Mark says, continues to come first and guide how the company evaluates growth opportunities.
"We want to get deeper into our existing partnerships in various ways," Mark says. "We already offer content. Now we want to extend that offering into different types of exclusive content. We are looking at expanding our presence into other sports but it has to be the right club for us and our brand."
"Football is a grassroots activity - it has one of the largest participation rates of all sports - so it's an excellent way to reach a broad community. The key thing for us is to talk to the same kind of people we are: devoted, passionate fans, who want our loyalty rewarded with great service."