Bridging the age gap with YourLink
---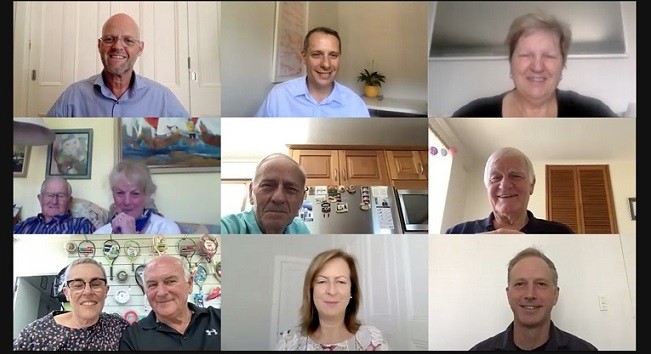 Antoinetta Tenace likes nothing more than listening to her favourite artists on Spotify, watching a movie on her iPad or getting emails from her family.
But Antoinetta is not a digital native millennial. She is 84 years old and living with Alzheimer's Disease. Learning to use an iPad enabled Antoinetta to connect to her friends and grandchildren during the COVID-19 lockdown in Melbourne. She listens to Dean Martin and Frank Sinatra and watches classic Italian movies that take her back to her younger days.
Antoinetta is a wonderful example of how technology can make a difference to Australian seniors. However, according to Telstra's 2020 Australian Digital Inclusion Index (ADII), people aged 65 and over remain Australia's least digitally included age group.
A digitally disconnected age group
Digital inclusion is about whether a person can access, afford and have the digital ability to connect and use online technologies effectively.
"Telstra is committed to driving digital inclusion. It sits at the heart of our purpose to build a connected future so everyone can thrive. The COVID-19 pandemic has reinforced the importance of digital inclusion for social resilience and economic security," says Lyndall Stoyles, Telstra Group's General Counsel and Group Executive - Telstra - Sustainability, External Affairs and Legal.
"However, Telstra's 2020 Australian Digital Inclusion Index shows people aged over 65 are one of the least digitally included groups in Australia. Many older Australians are not online at all, while those that are report lower levels of effective and affordable internet access and digital skills."
Seniors (65+ years) make up nearly 16 per cent of the Australian population and the size of the group is expected to increase more rapidly over the next decade. The ADII found digital inclusion declines as age increases and that the largest difference between 65+ and 14-49 year olds is in Digital Ability. This cohort has a Digital Ability score of 34.8, 17.2 points below the national average.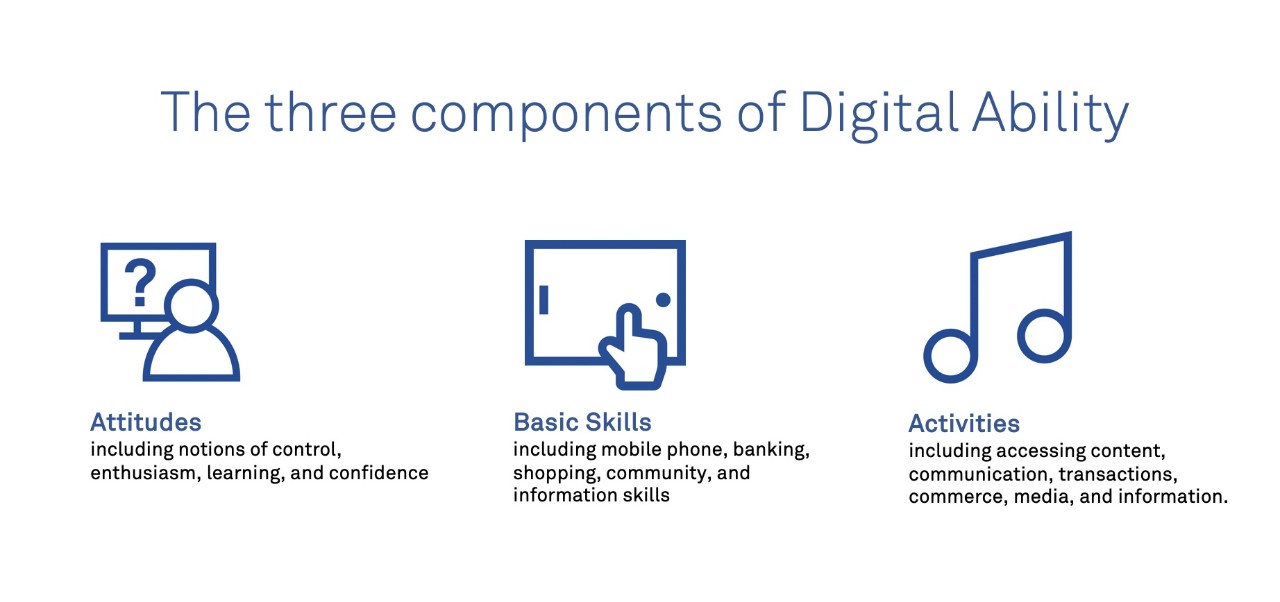 A case study investigating the impact of COVID-19 on older Australians shows that low levels of digital inclusion among older Australians increases the risk of social isolation and loneliness, during the COVID-19 pandemic. The case study indicates many older Australians cannot use the internet as an alternative to face-to-face social interactions curtailed by COVID-19 physical distancing measures.
Building seniors' digital confidence
Bridging the age gap is an important focus for Telstra, which is why Telstra Wholesale is proud to partner with YourLink. YourLink focuses on the digital inclusion of seniors, whether living in residential aged care, a retirement village or their homes. The for-purpose organisation provides strategy, digital programs and training coupled with devices and data for seniors by partnering with care organisations.
YourLink was founded in 2015 by Richard Scenna and Rick Hollingworth after experiences with family members in care. The pair noticed the absence of technology in the care environment, with physical notices about activities or events left unread on boards.
With their background in technology and marketing, Richard and Rick started building a digital noticeboard to bring information together in one place. However, they quickly realised the bigger challenge was equipping seniors with devices and the capabilities and confidence to use them.
"Learning to use a tablet, a smartphone or Zoom for the first time is like learning a new language,' Richard Scenna says.
Richard mentions a simple example of how we interact with our devices: we tap little buttons on the screen and (mostly) the device will do what we expect it to do. For some seniors, this behaviour is completely new.
"A button has changed from a physical item you need to push with force. Now it's a visual indicator on glass. The way you push the button or how long you hold it might lead to different results."
Richard says this potential for apps or devices to do something unexpected can be a barrier to digital adoption but is easily overcome.
"We hear seniors say they don't want to break the tablet or computer, but it's actually very hard to break an iPad. However, it is easy to find yourself stuck on an unexpected screen if you don't understand the language of the technology," Richard explains.
Humanising the technology
While friends and family are often the first port of call for support, Richard says the tendency is to simply fix the problem.
"That kind of solution doesn't build confidence and independence, and it can discourage curiosity. Seniors need the skills to use their devices and the internet independently."
Richard has three tips for friends and family members who wish to help.
1. View software as a new language to learn
"We take the language of software for granted and because we want clean, simple experiences, the clues and explanations for certain actions are no longer there. For example, we know blue, underlined words are usually hyperlinks, and we understand that tapping on them may open a browser tab.
"But that means little if you don't know what a hyperlink is, or a browser tab. Not only are the words new, but so is the way that actionable items are displayed on screen.
"Help your friends or relatives understand the 'grammar' of this new language – the rules and the implicit behaviours – and they will be more confident about exploring the internet and services on their own.
2. Be guided by the individual
"Every individual we work with has a particular goal in mind, whether that is to video call their grandchildren or share photos, listen to music or borrow eBooks from their library.
"Work towards these goals with the understanding that each person will also have their own questions, concerns and most importantly, their own starting point in terms of their tech knowledge. Be guided by what the individual wants to achieve and where they are starting from and you will see their curiosity and excitement about what's possible."
3. Tackle each step in turn
"It might be tempting to jump a few steps in the process to get to the end result faster, but the process is as important as the outcome.
"Start from the beginning and ensure they understand basics, whether that's turning the device on or opening an app and logging in for the first time. This helps the individual understand what they need to do to get to the same place in the future, even if you are not around".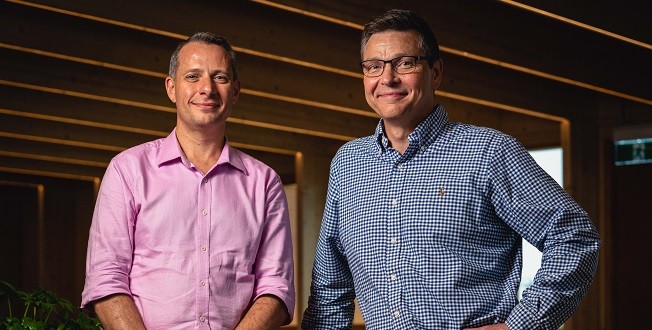 YourLink founders Richard Scenna and Rick Hollingworth

Encouraging curiosity to develop digital skills
YourLink uses the same approach in its programs. Before the COVID-19 pandemic, YourLink ran 'Tea and Technology' sessions for up to 60 people at a time.
"We make our events relaxed, welcoming and interactive, and we are led by the participants. We might answer questions, discuss digital safety and scam awareness or introduce apps such as Google Translate or BorrowBox," Richard says.
"We take a human-centred approach, and soft skills of patience, empathy and understanding are vital. We look at how they are going to experience the devices and apps, and what they need to move along to where they want to be and avoid getting frustrated."
YourLink moved its training sessions online when travel and gatherings were restricted in response to COVID-19. Richard and the team changed the format and worked with care providers to ensure the carers could up-skill the individuals to get onto Zoom.
Reaching the target audience
Partnerships with care providers is a core part of YourLink's model, and they tailor the support offered depending on whether it is a residential or at-home setting.
"There are different needs in each environment," says Richard. "Seniors in residential care may have greater support requirements for example. We also look at how we can empower the carers with training and support because they are vital to the success of the programs."
The programs are a win-win for the care providers. YourLink enables them to include digital to further personalise the care experience. Staff retention among YourLink's partners has also increased as carers enjoy learning new skills and delivering individualised care.
"This year has shown how important digital is to the aged care sector," Richard says.
"We have trained 2,500 seniors and aged care staff. Most will recommend it to friends, family and colleagues because in the end it's all about the small moments at the individual level: the access to music and photos or seeing their family more frequently."
A joint social cause
YourLink uses mobile data rather than rely on fixed lines to provide the connectivity for smart phones and iPads.
"Data is a key piece of the puzzle. Not everyone has home Wi-Fi, particularly in the at-home cohort," Richard explains.
"We chose Telstra Wholesale to be our data partner because they share our values. We even have a social agreement, which goes beyond the commercial terms of our contract. It sets out the ways of working that support our shared principles of making Australian communities better and creating a connected future where everyone can thrive.
"The Telstra Wholesale team was very empathetic and patient as we determined what the market needed. This type of collaboration is essential for us, and it is great knowing everyone on the team understands the problem we are trying to address."
Aiming for more moments of magic
As for the future, Richard says YourLink has ambitions to grow its offer to care providers.
"What we are doing now is baseline digital competence. The next level is wearables, augmented and virtual reality.
"Whatever the platform or device, we will focus on the person in front of us as we humanise the technology to build the confidence and capabilities of Australia's seniors."
As 84-year-old iPad enthusiast Antoinetta Tenace would agree, technology is about more than a gadget. It's about the moments of human connection, the excitement of discovery and the access to cherished memories which make a difference.