Will Irving
Group Executive Telstra Wholesale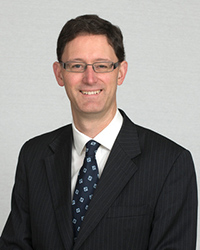 Will Irving commenced his role as GE Telstra Wholesale at the end of April 2016 following a brief period as the GE of Retail from mid-March pending Kevin Russell's arrival. Will was Group Managing Director of Telstra Business from mid-2011 to March 2016. He was responsible for revenues of $4.9 Billion and Telstra's relationships with over one million Australian small and medium sized enterprises. In that time, Telstra Business improved its customer service, grew market share and lifted its growth rate – particularly in cloud services. Telstra Business also made three acquisitions in intelligent monitoring, video analytics as well as e-commerce.

Previously Will was Telstra's Group General Counsel from January 2005 to August 2011. He played a key role in Telstra's $11B NBN deal and in the T3 Telstra privatisation, and was the Australian Corporate Lawyer of the Year in 2006. Will joined Telstra in 1997 from King & Wood Mallesons and headed legal teams in Wholesale, International, Technology and Operations prior to being Deputy Group General Counsel from 2001-2005.

Will has served on NFP boards in corporate law and access to pro-bono legal services and is currently on the Advisory Board of the Melbourne University Law School. He chaired Telstra's Gender Diversity Council under David Thodey and is a White Ribbon Ambassador (the campaign to end male domestic violence).

Will has degrees in Commerce and in Law (Hons) from the University of Melbourne. Will has four children aged between 9 and 16, lives in Melbourne, and somehow finds time for running half-marathons and a bit of tennis in-between his most important weekend role as a taxi service!
Glenn Osborne
Executive Director, Sales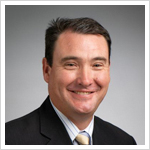 As head of sales for Telstra Wholesale, Glenn brings experience, energy and commitment to his role. He has 20 years of management and sales experience within the telecommunications industry, the last 5 years in Wholesale.

His previous roles include Director of Data Sales, Director Australia/NZ for REACH, and head of sales for international carrier business in Telstra. Glenn's team is dedicated to meeting our customers' business needs and building strong relationships to meet their goals.
Danny Honan
Executive Director, Operations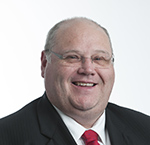 Danny commenced his role as head of Operations for Telstra Wholesale at the beginning of Sept 2016. Prior to this, Danny was the Executive Director of Transformation for Telstra Wholesale, previously Danny has had a broad range of roles including Executive Director Network Access, Executive Director NBN Transition and Executive Director Telstra Country Wide. Danny has a career spanning 32 years with Telstra including the last 5 years at Telstra Wholesale.
Terry Scerri
Executive Director, Products and Marketing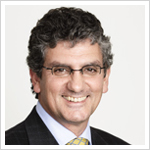 Terry is responsible for presenting Telstra Wholesale's capabilities to the market. Terry manages the Product, Product Development, Business Planning, Strategy, Marketing and Communications teams to deliver consistent solutions for our customers.

Terry joined Telstra Wholesale in January 2010 and has more than 20 years of industry experience. Prior to joining Telstra Wholesale, Terry spent nine years working overseas holding various regional and global roles for Hewlett Packard and SAP.
Sarah McGeehan
Director, Business Improvement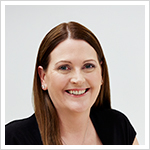 Sarah leads the group that looks after our online applications, IT strategy and program of work, customer on-boarding, training and process development. Sarah has a vision for customer service excellence and a strong interest in technology. She has over 25 years' experience in the photographic, information technology and telecommunications industries.
Sarah joined Telstra in 1999 and has held a variety of executive roles in Telstra Retail, Product, IT and Operations across sales, channel management, marketing, operations and customer advocacy, joining Telstra Wholesale in March 2014.
Sarah has a Master of Business (Marketing) from Swinburne University, is a graduate of the Australian Institute of Company Directors and the Australian Graduate School of Management General Manager Program, and is a Fellow of the Customer Service Institute of Australia.
Jules Scarlett
Director, Commercial Operations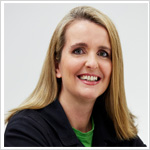 With over 10 years experience in Telstra in a broad range of executive roles, Jules was recently appointed as the Director Commercial Operations for Telstra Wholesale. In that role she is responsible for the solutioning of deals, major bid management and commercial contract strategy for Telstra Wholesale. She also has responsibility for Customer Advocacy which involves driving the strategy and delivery of programs to improve customer experience.
Prior to this, Jules had accountability cross company for the management of complaints and the customer management processes. This role had flowed on from the role she took on in 2009 as the Director of Customer Experience for Telstra. In that role Jules was responsible for the development and implementation of the corporate wide framework to drive Telstra's customer strategy.
In her diverse career in Telstra Jules has also headed up Telstra's Corporate Security & Investigations team. In that role she was responsible for driving enterprise security risk management initiatives Telstra-wide. This included accountability for internal fraud management, investigations, event security and corporate coordination of business resilience. Jules has led Telstra's Crisis Management Team (2007-2011) and Chaired Telstra's Ethics Committee (2003-2011).
Jules originally entered Telstra in a legal capacity after moving from working at one of Australia's major law firms, Minter Ellison. Jules is a Director of the Telecommunications Industry Ombudsman (2009 – ongoing). Jules holds a BA LLB (Hons) from the University of Tasmania.
Karen Dabbs
General Manager Telstra Wholesale Strategy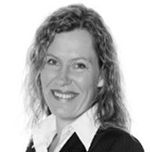 Karen joined Telstra Wholesale in May 2016 and has held General Manager Business Improvement roles in the GES and BS&I business units of Telstra in the past two years. Karen joined Telstra with 20 years experience in management consulting, working with major companies to develop and implement strategy and business transformation.
Eloise Campbell
Chief of Staff and Customer Advocacy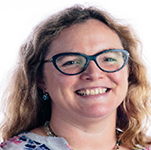 Eloise leads Telstra Wholesale's customer advocacy agenda. Before joining Telstra Wholesale, Eloise ran her own business for ten years, which she sold following year-on-year growth. Eloise has a Masters from Cambridge University and has just completed an MBA at the Australian Institute of Business.
Having started her professional career as a diving instructor, she has lived and worked in six different countries.